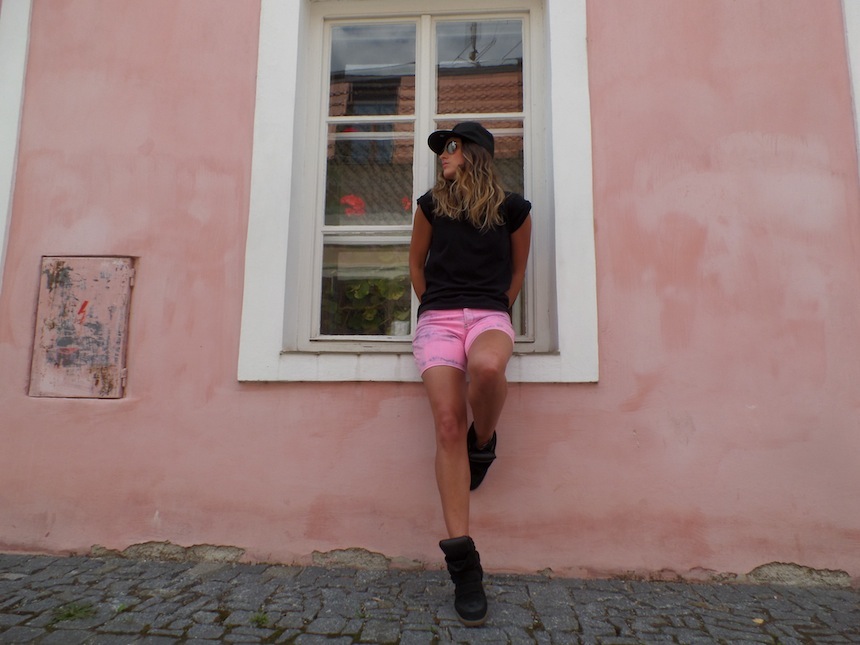 Krásné ráno všem:-) Jak jste se dnes vyspali? Já jsem nemohla dospat. Dnes půjdu na Justina Timberlaka a nemůžu se dočkat večera. " DREAM COMES TRUE". Co vy? Půjdete taky? Jestli ano, tak si to pořádně užijte. Bude to na 100 % BOMBA!!!!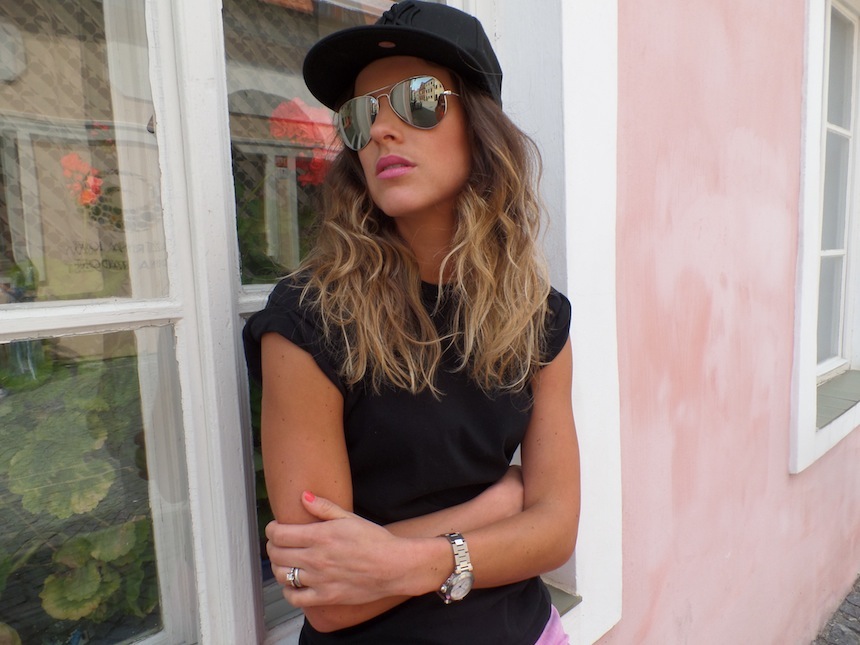 Dnes mám pro vás outfit, který vám zaručí mladistvější look. Nebojte se občas zaexperimentovat a nasadit si kšiltovku. Budete se cítit určitě mladistvěji a sportovněji. Vím, že spousty lidí říká " Tak kšiltovku určitě neeee:-))". Veřte mi!!!! Sluší každému….jen musíte najít správný tvar a typ, který vám sedí. Osobně mezi mé nejoblíbenější patří  NY Yankees.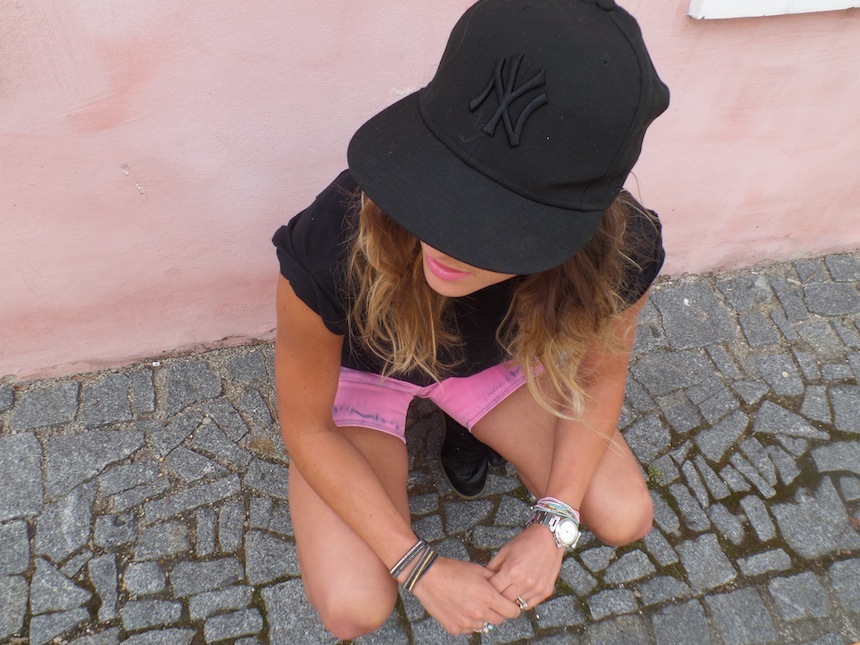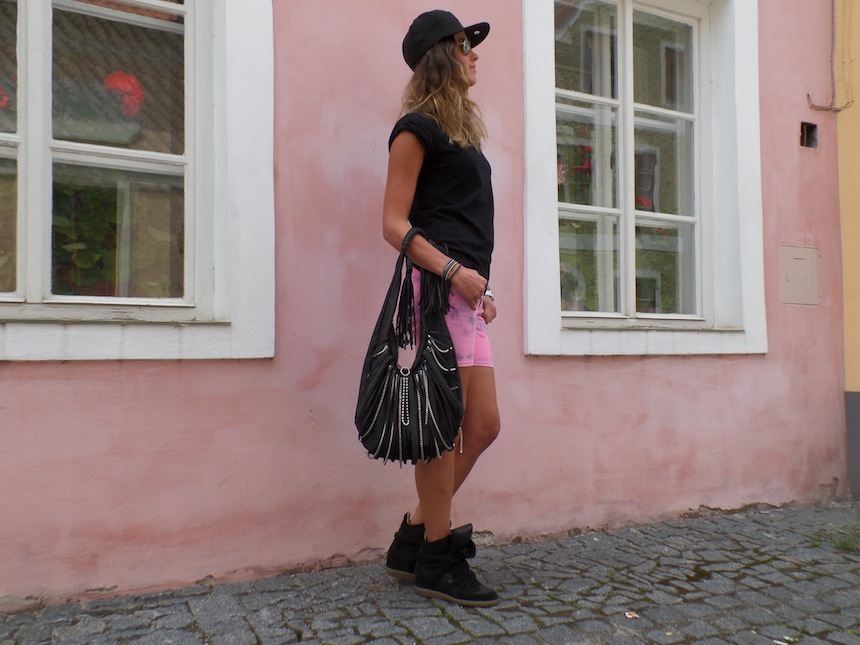 Tyto tenisky na klínku patří mezi mé nejoblibenější a určitě je na mě uvidíte ješte mnohokrát. Líbí se vám tento styl? Nebo jste ještě nepodlehli jejich kouzlu :-) Já jsem se do nich zamilovala na první pohled. Jsou strašně pohodlné, sportovní a zároveň vypadají sexy! No možná by teď spousty chlapů řeklo:"Sexy, tak to asi ne!!!". Já říkám ANO!!!!:-)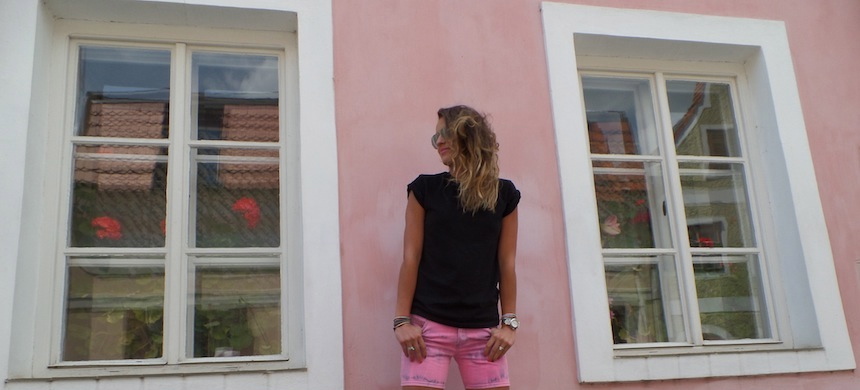 Černé boyfriend tričko jsem hledala pěkně dlouho, až jsem na něj narazila na Asos. Nadčasový kousek, který vám nemůže chybět ve skříni.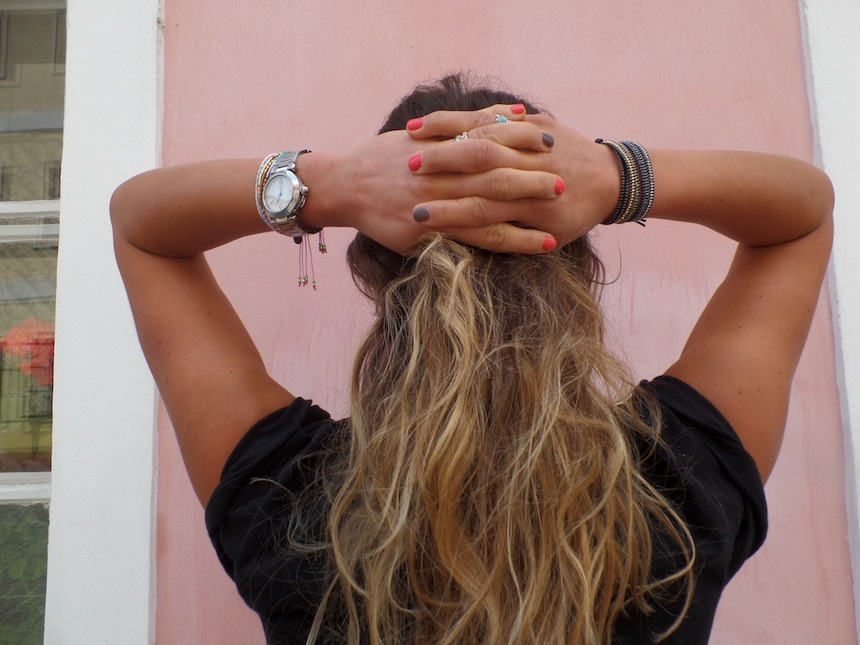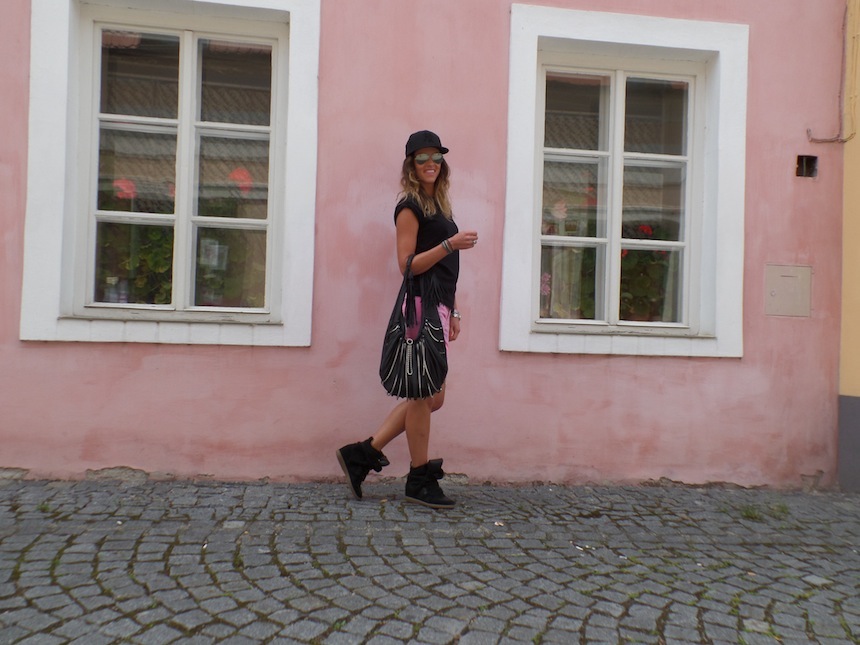 Hat: NY Yankees, T-shirt: ASOS, Shorts: Diesel, Wedge Sneakers: Isabel Marant, Bag: ZARA, Sunglasess: Ray -ban, Bracelets: Symbol4you
PS: Nebojte se oblékat věci o kterých si myslíte, že jsou jen pro teenagery. Omladí vás to:-)
I want to inspire you because you are inspiring me
WITH LOVE