Mám pro vás outfit, který velmi ocením, když cestuji. Ptáte se proč? Tyto 3 kousky, které mimo jíné můžu kombinovat prakticky s čímkoliv mají ještě jednu výhodu: NEMAČKAJÍ SE :-). Což je při mých cestách jedna z nejduležitějších věcí. Všude totiž žehličku nemají :-(.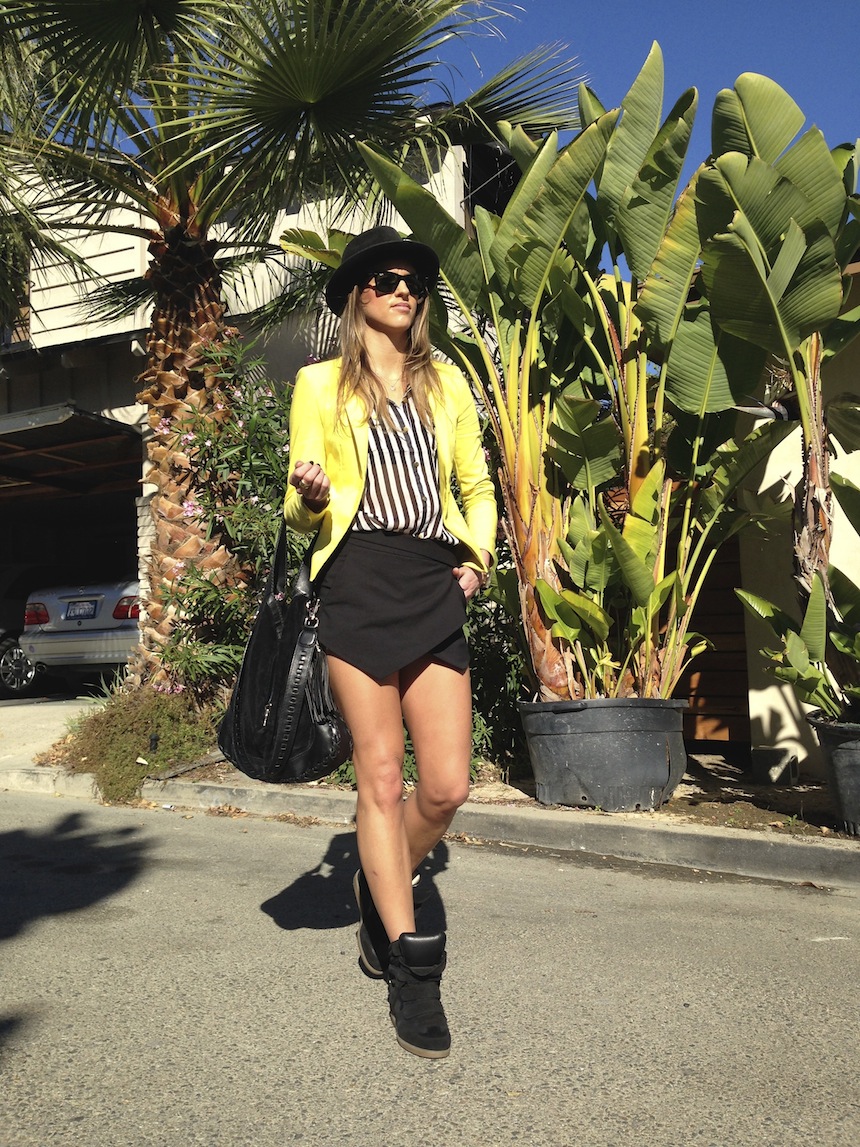 Tip: Mixujte vzory a barvy. Nemusíte vše ladit do posledního detailu. Uvidíte, že kolikrát kombinace o které si už dopředu myslíte : "to nebude vypadat dobře" ve finále bude vypadat nápaditě a stylově!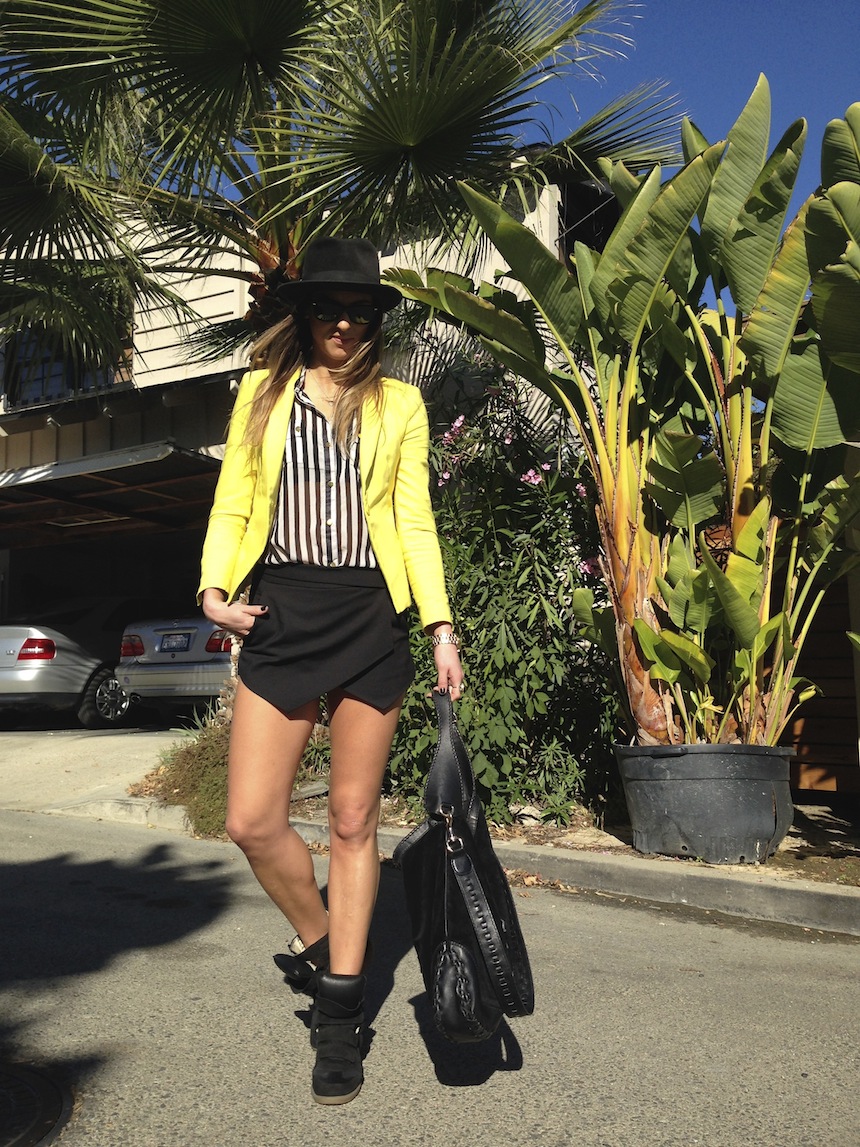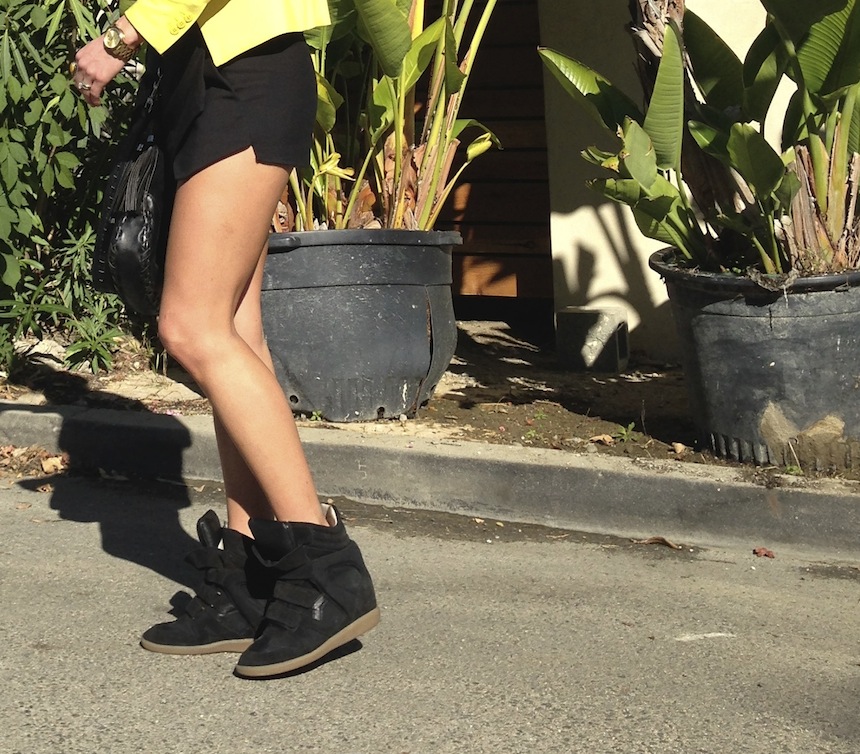 Tento klobouček jsem koupila na  vintage marketu v Los Angeles, který se koná každou něděli. Prostě klobouky ke mě patří. Nosím je opravdu ráda. Je to jeden z mých nejoblíbenějších doplňků!
Tyto šortky jste už asi viděli mnohokrát někde v časopisech nebo je i třeba máte doma. Byl to hit minulého léta. Jsou velmi praktické. Můžete je nosit, jak k elegantímu typu oblečení tak i k sportovnímu.
Tip: nebojte mixovat sportovní s elegantími kousky oblečení (sako-tenisky, lodičky-oversize triko, košile-šortky).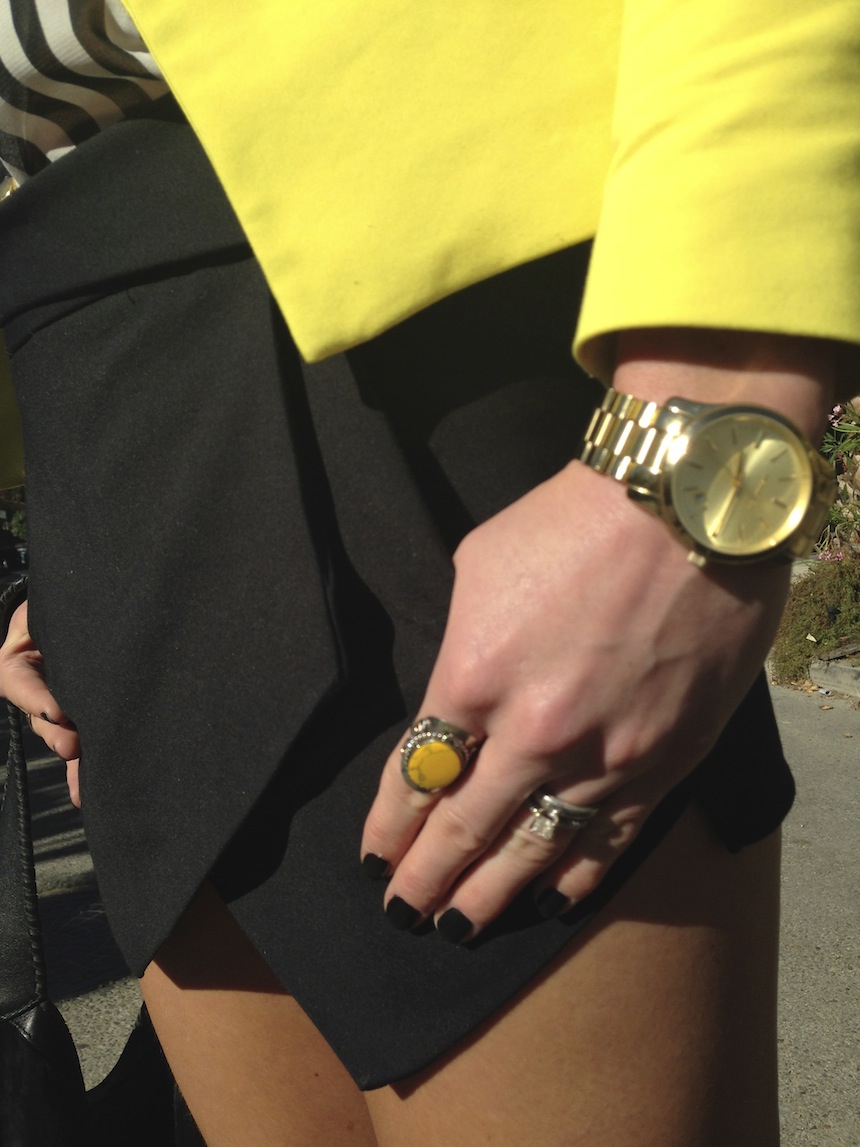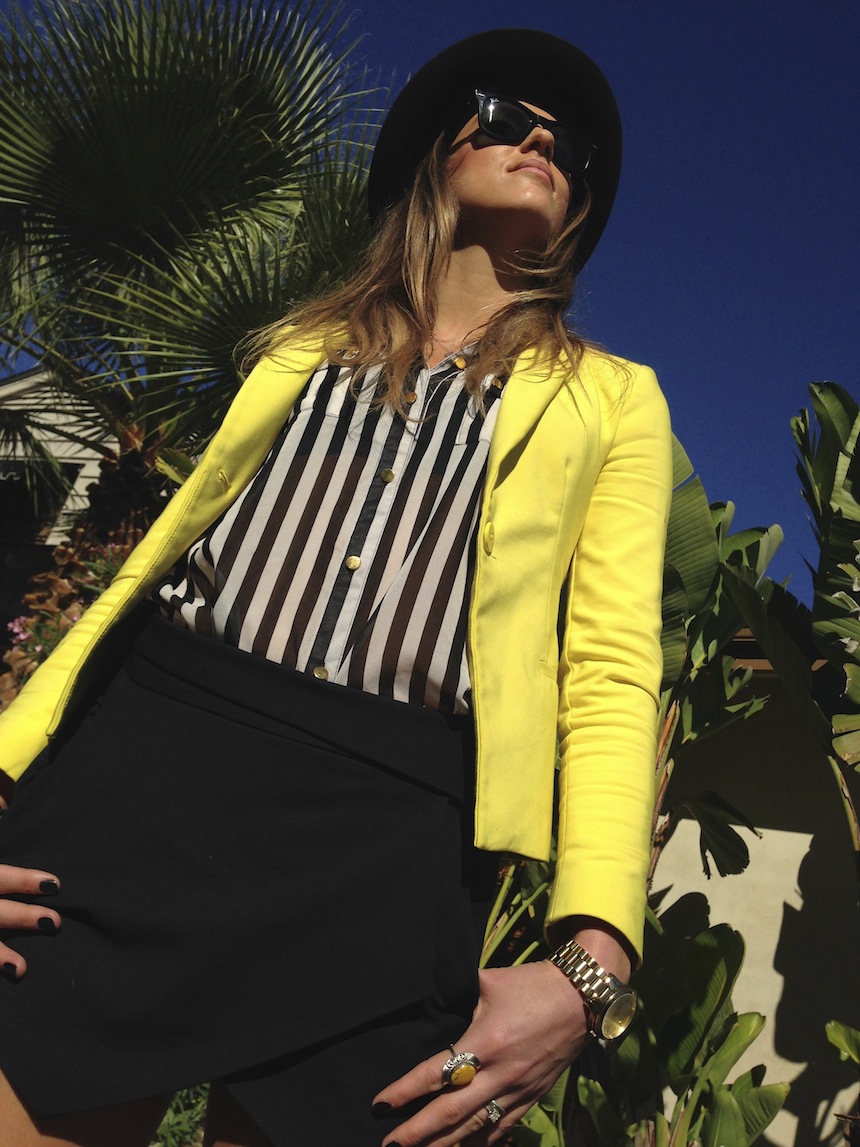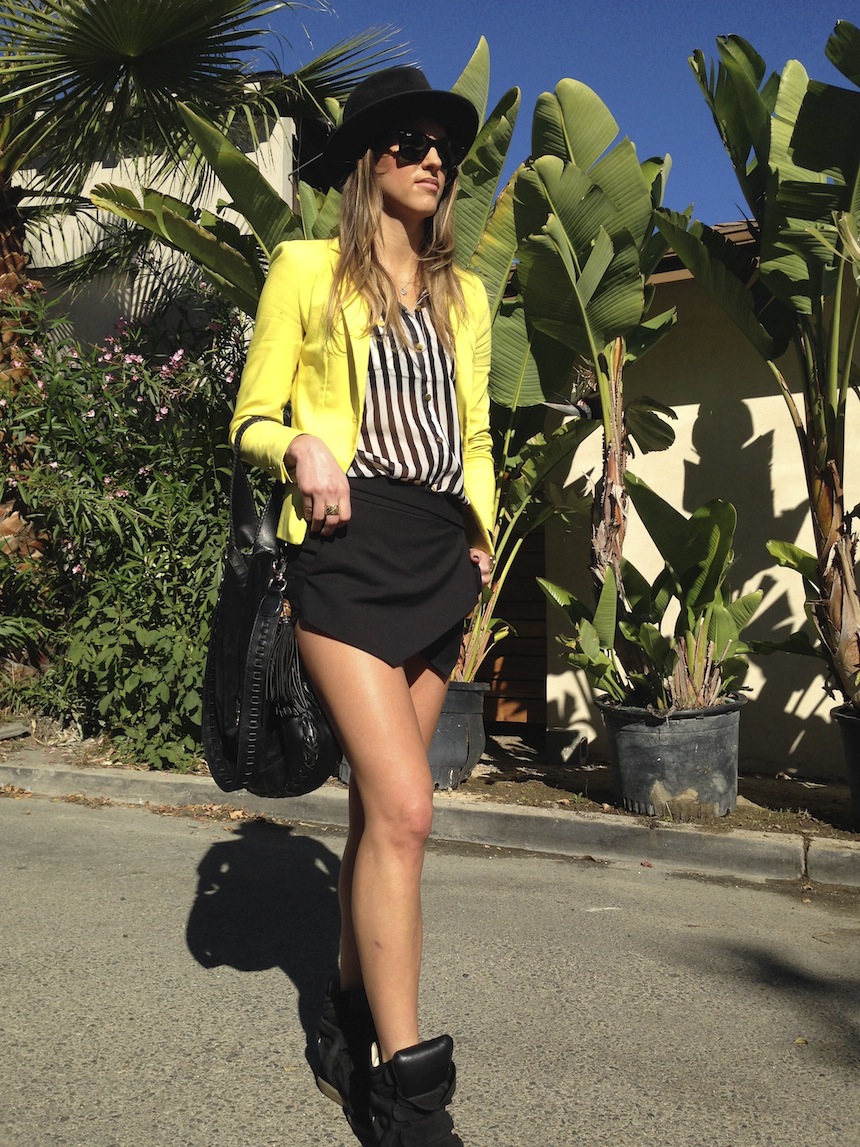 Jacket: ZARA (similar on sale), Shorts: ZARA, Sneakers: Isabel Marant, Shirts: Charlotte russe, Handbag: Gucci (similar), Hat: Vintage, Sunglasses: Ray-ban , Watches: Michael Kors
PS: Zítra pro vás budu mít další travel post z Californie:-). Pořád se nemůžu vrátit do časového pásma ČR. Tak snad to zítra už bude lepší.
I want to inspire you because you are inspiring me
WITH LOVE