ARE YOU DRUNK? Byli jste včera někde na skleničce a cítíte se stále opilí nebo máte hroznou kocovinu? Já jsem naštěstí fit, protože mám spousty práce a musím na 100% fungovat. Čím jsem starší, tak ty druhé dny po akci prožívám už hůře. Asi to bude tím, že stárnu….néééé asi URČITĚ :-). Co vy, trpíte na kocoviny?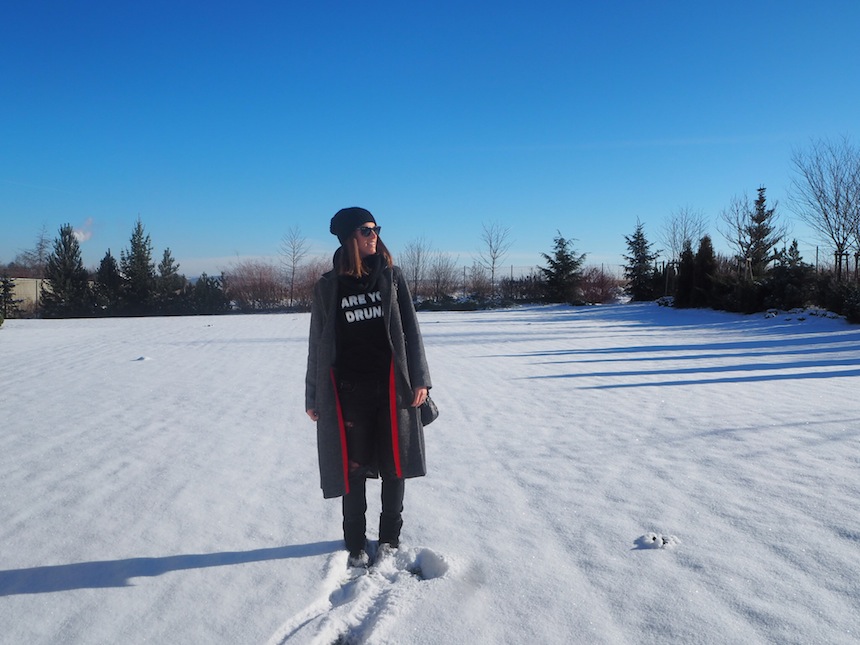 Triko ARE YOU DRUNK mě fakt baví…:-) Tuto otázku dostávám skoro pokaždé, když někam vyrazím s kamarádkami. Ony ví, že nic nevydržím a občas mi to nesedne. Pak už otázka, jestli jsem opilá, je dosti zbytečná :-). Jak jste na tom vy? Vydržíte nebo patříte taky mezi ty, co po pár deci vínka jsou občas K.O?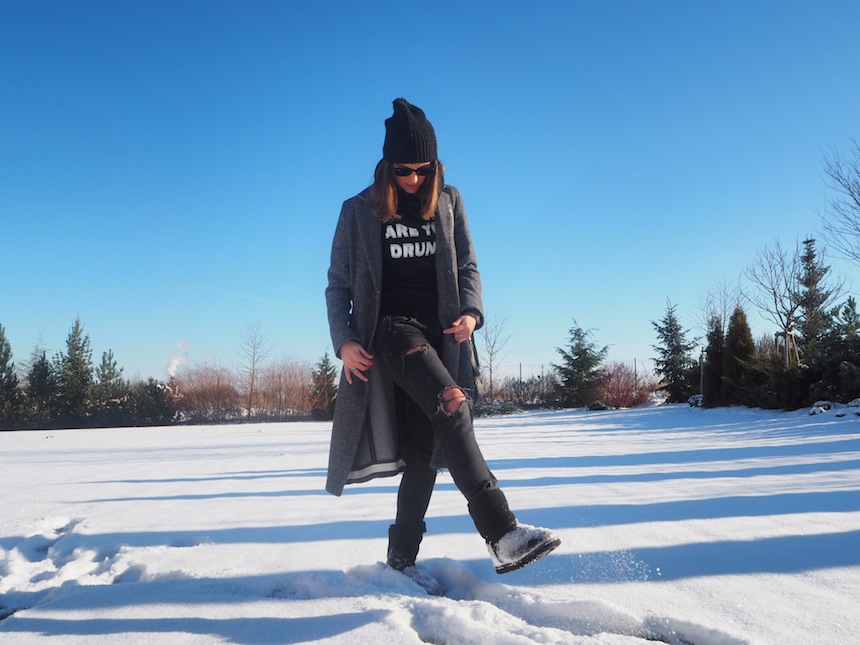 Tohle zimní počasí miluji – sluníčko, sníh a přijatelná teplota :-).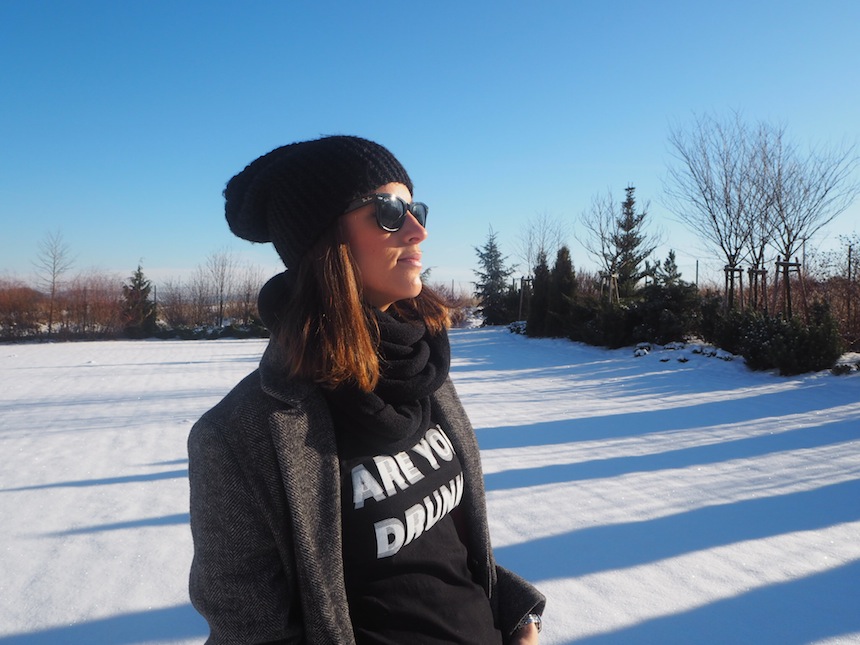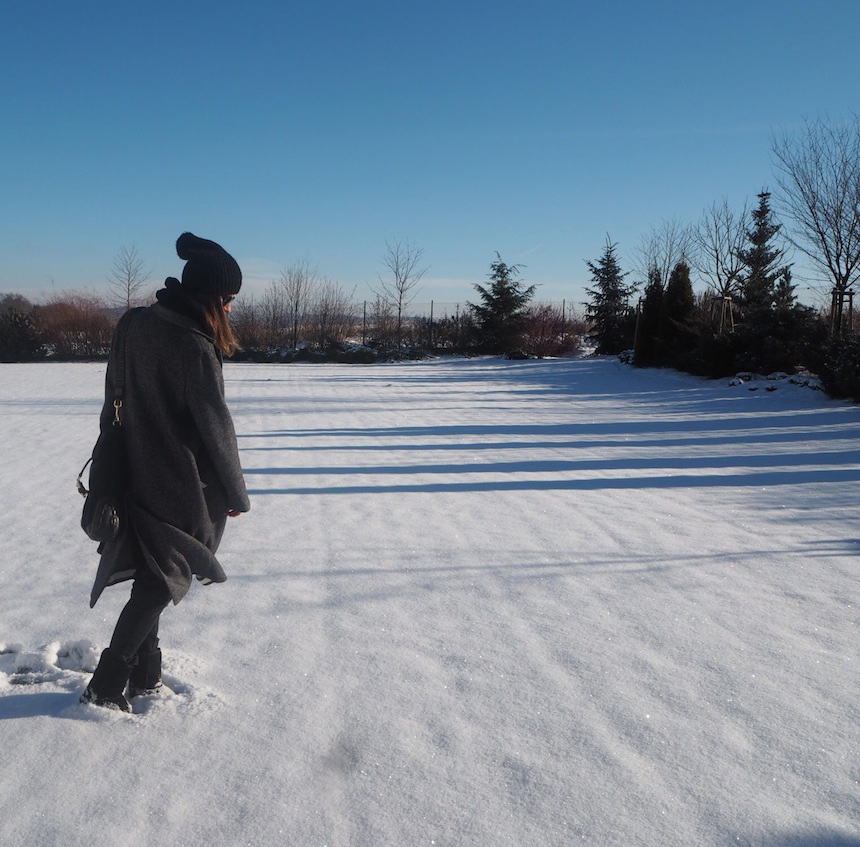 Coat: ZARA ( similar on sale )
Jeans: ZARA ( on sale )
Top: Trikator
Shoes: UGG
Sunglasess: RAY-BAN
Cap: H&M
Handbag: Gucci ( Alternative )
PS.: Už se nám blíží 10. ledna a s tím jako každý měsíc příchazejí BK People. Bude to pro mě asi nejhlubší a nejemotivnější BK osoba, kterou znám. Napadá vás kdo by to mohl být? KISS Vaše Baruš
I WANT TO INSPIRE YOU BECAUSE YOU ARE INSPIRING ME
WITH LOVE