Ahojky, máme za sebou dva parné letní dny, které byly doslova tropické a bez mráčků. Jak jste je trávili? Museli jste být v práci nebo jste se mohli smažit někde na koupáku a chytat bronz :-) ?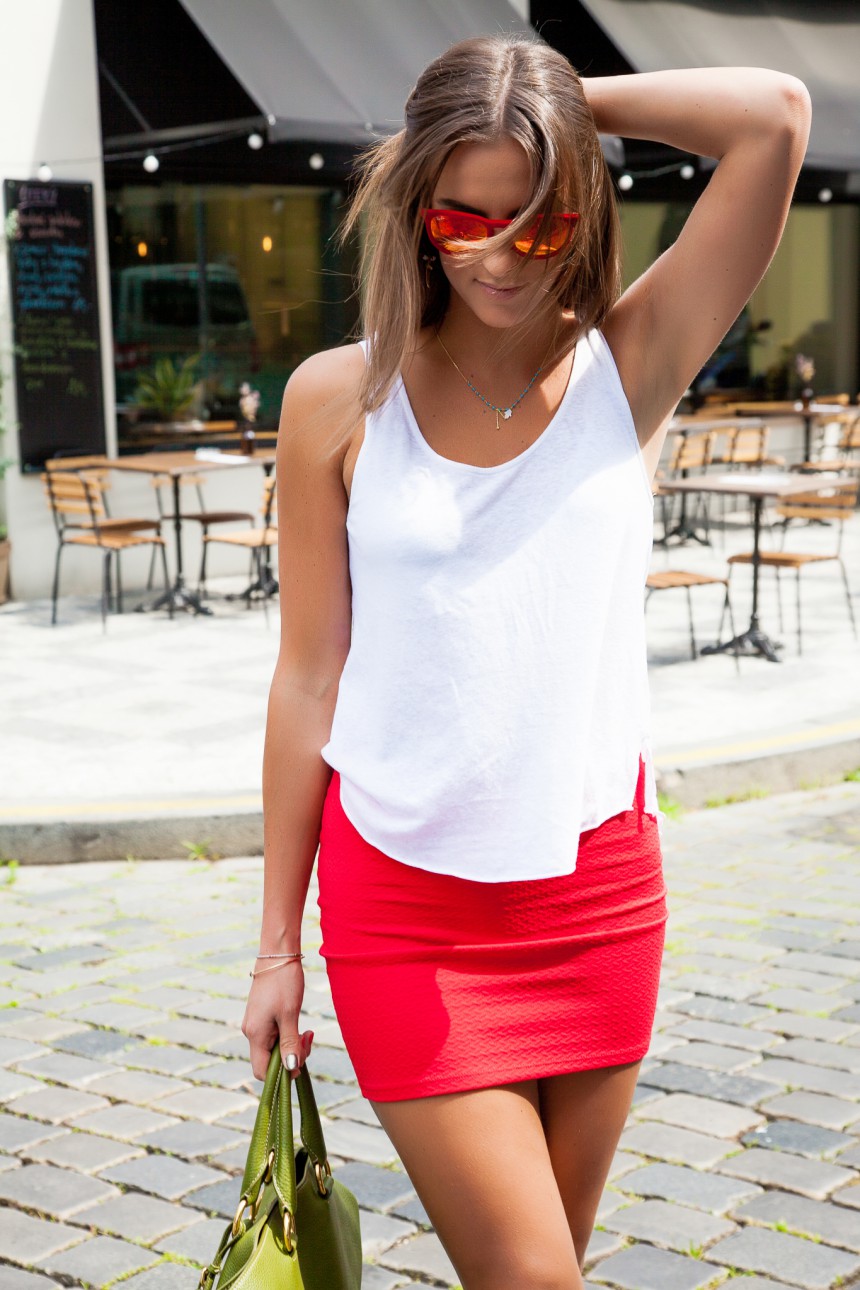 Za mnou přijela na dva dny moje kamarádka NiKi ( kterou znáte z BK VIDEOS ). Natočily jsme pro vás super tutoriál EVENING LOOK & COUNTOURING. Tak už se můžete těšit. Pokud nás ještě nesledujete a neodebíráte YOU TUBE kanál, tak šup šup, ať o žádné video nepřijdete :-).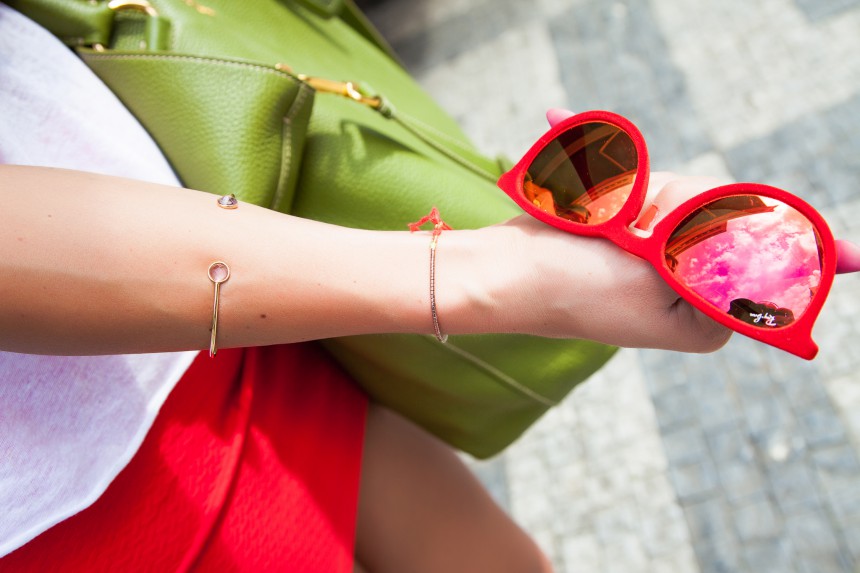 Určitě jste postřehli, že jsem blázen do doplňků a skoro žádný můj outfit není bez jediného šperku. Dnes vám dám tip na pár takových skvostných doplňků.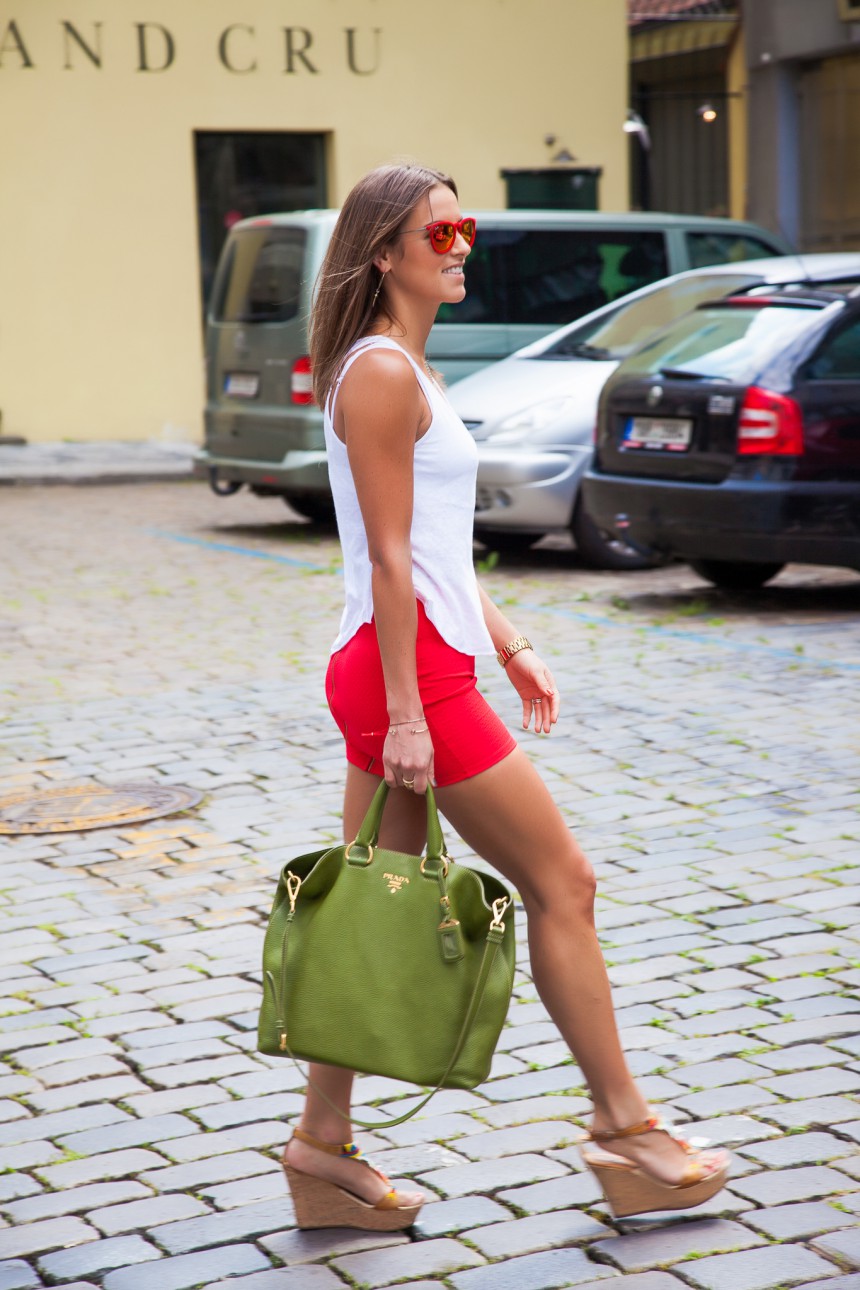 Nová limitovaná letní kolekce od Pandory je božská. Celá kolekce je hozená do tónu zelené a modré, což ve mě probouzí pocit léta, vůně moře a pozitivní energii. Jak se vám líbí? Už jste si něco z letní kolekce pořídili? Patří tato šperkařská firma mezi vaše oblíbené?

Já mám velmi ráda jejich prstýnky a náušnice. Super jsou ale i jejich náramky s přívěsky. Přijde mi to jako skvělý a milý dárek, který má symboliku a význam. A to je to, co mě u každého šperku baví.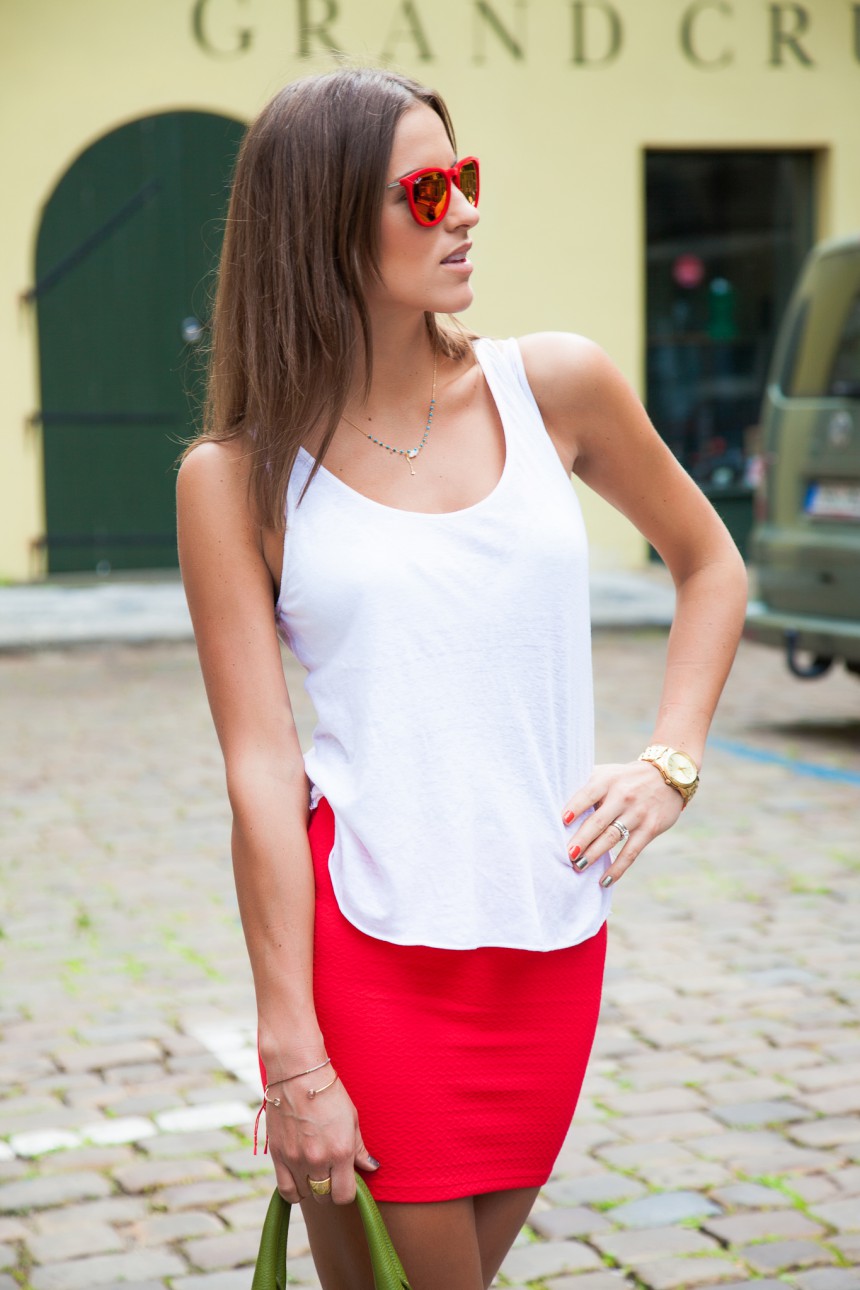 Co říkáte na dnešní outfit? HOT or NOT ?:-)
Photo by Mickey Grab
Top: Zara
Skirt: Bershka
Shoes: Vintage
Handbag: PRADA
Necklace: JugarNspice
Bracelets: Symbol4you ( kód: BKBlog 10% sleva ) & Orelia
Earrings: ZARA
Sunglasses: Ray Ban ( Kód: BKBlog 15% sleva u Optique )
PS.: už zítra konečně natočím video Q&A, tak pokud máte ještě nějaké dotazy na mojí osobu, tak pište, ať vám na ně můžu zítra odpovědět. KISS Vaše
I WANT TO INSPIRE YOU BECAUSE YOU ARE INSPIRING ME
WITH LOVE