Ahojky, jak se máte?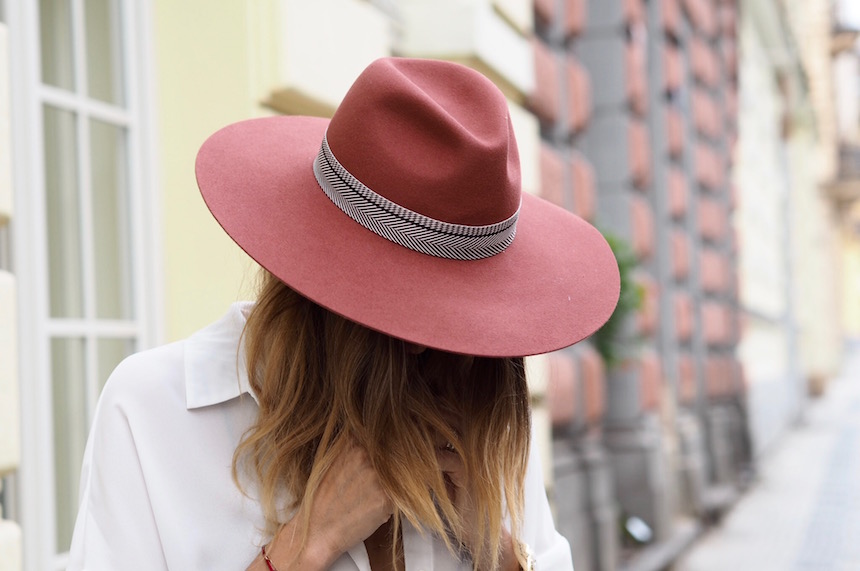 Koukám, že je dneska v Čechách krásné počasí….JUPÍÍÍÍÍ, tak si ho moc užívejte. My se tady máme skvěle a moc si užívám každého momentu s rodinkou.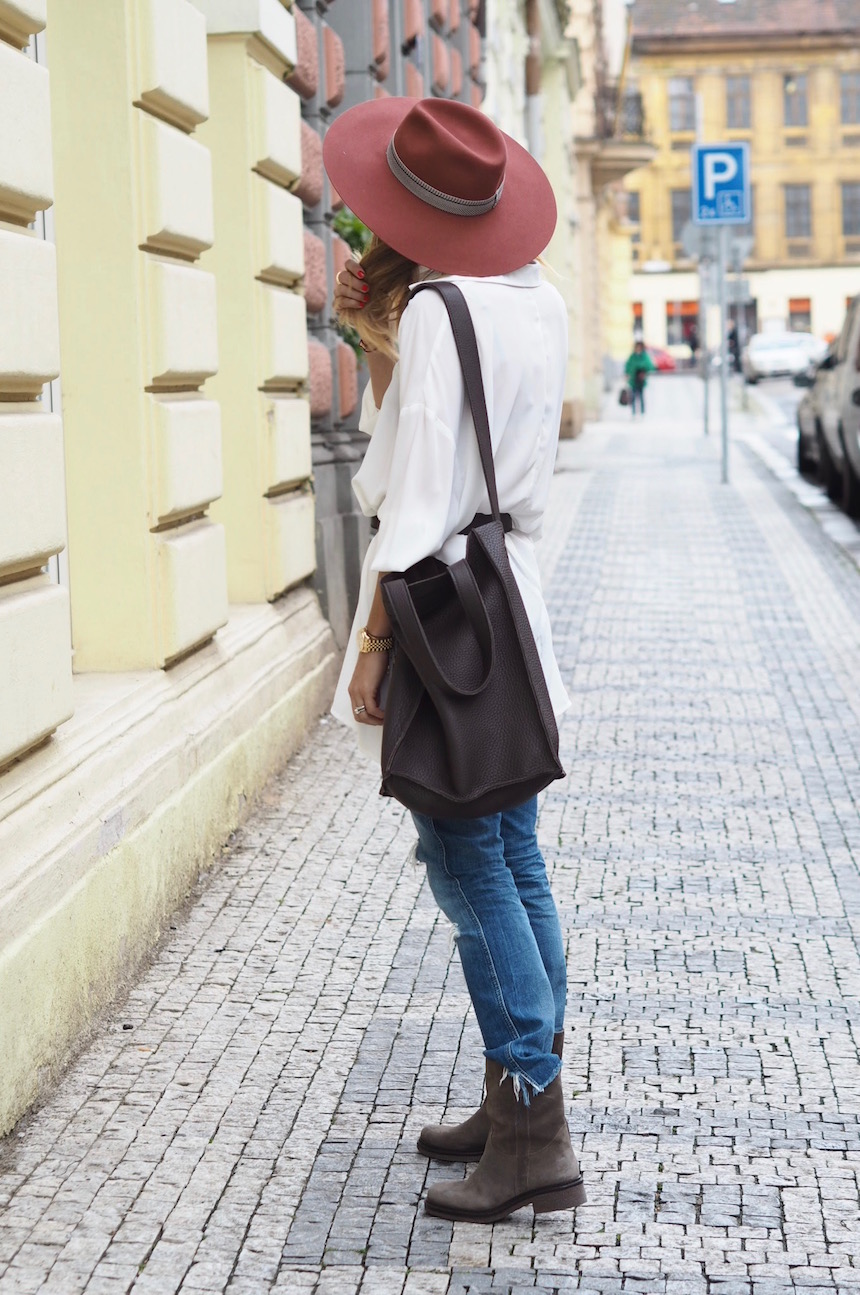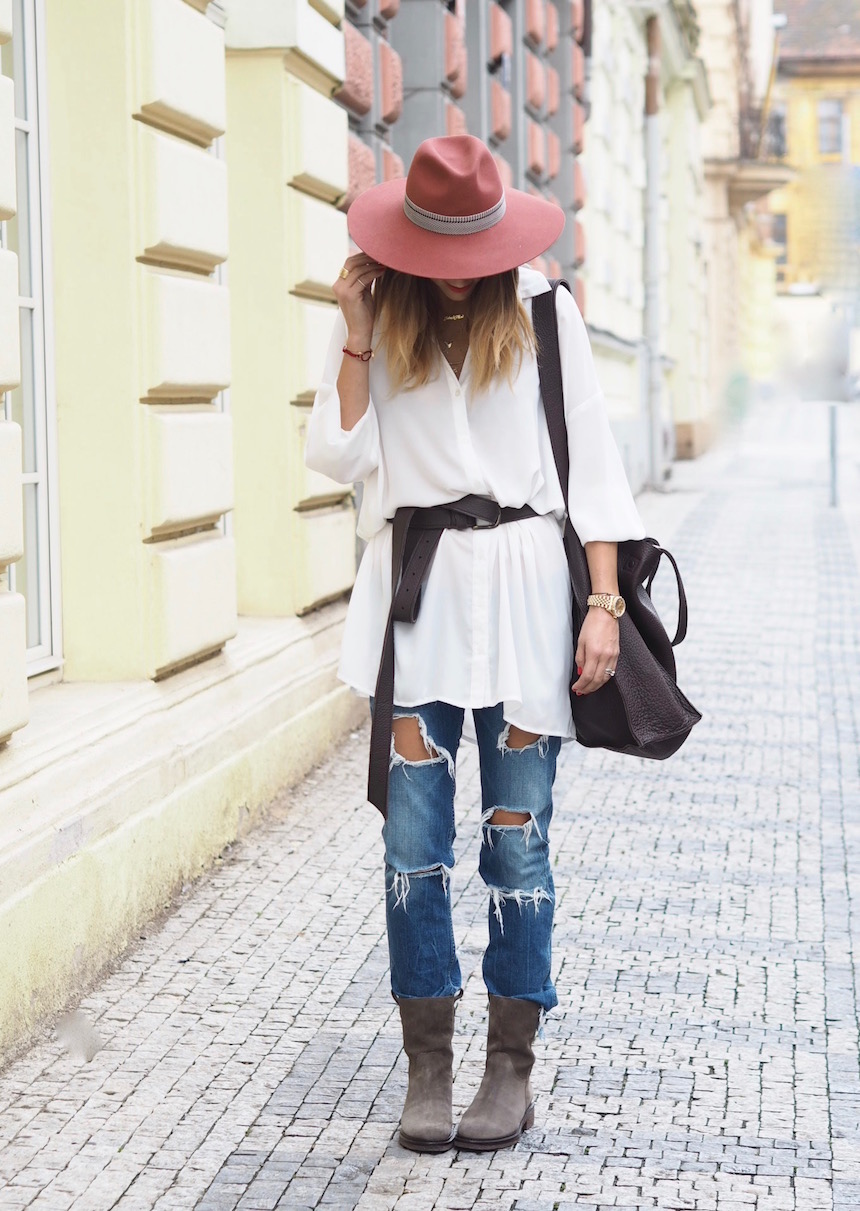 Dneska se jen v rychlosti mrkněte na tento podzimní outfit, který právě koresponduje s dnešním počasí u vás. Takto jsem byla oblečená na bazaru v THE SENSES, tak kdo mě tam minul, můžete se alespoň mrknout na outfit.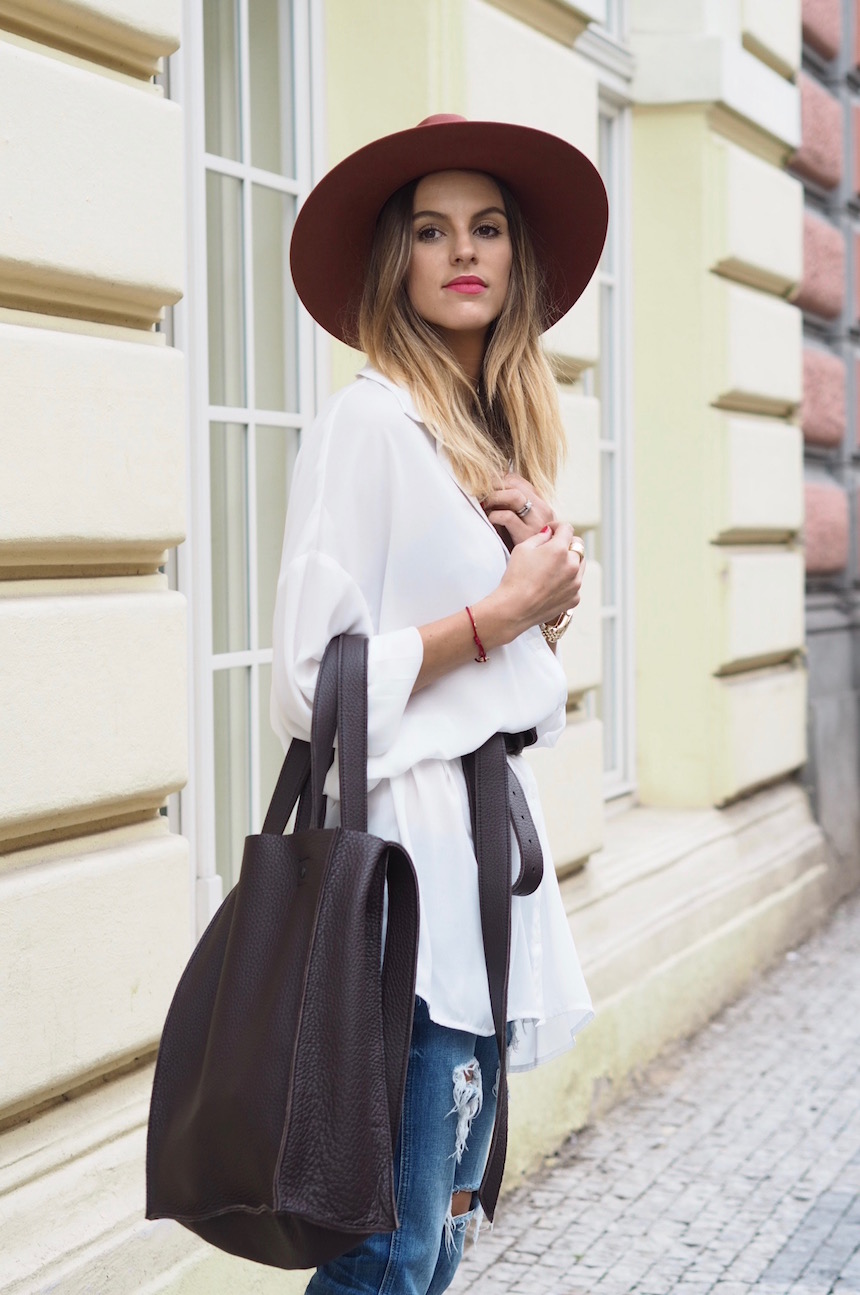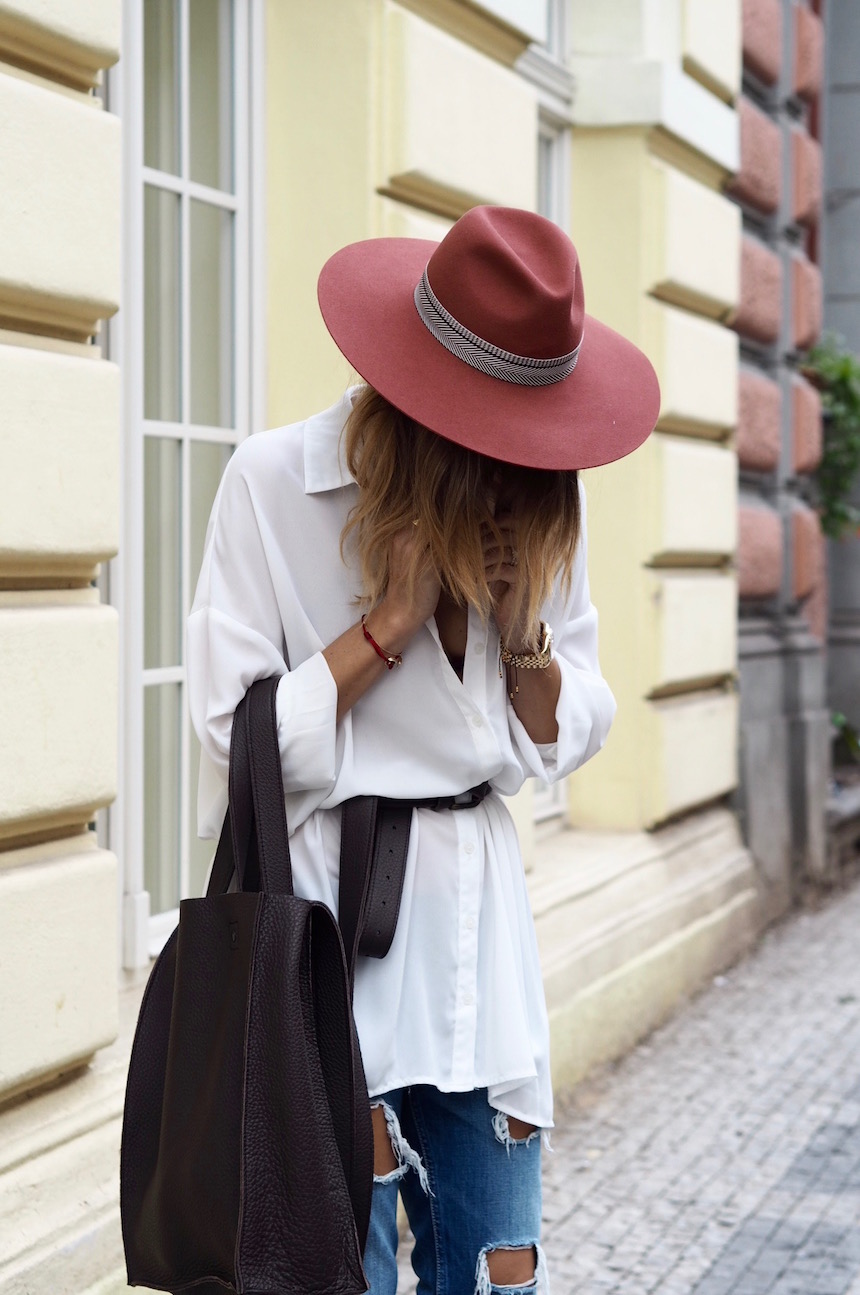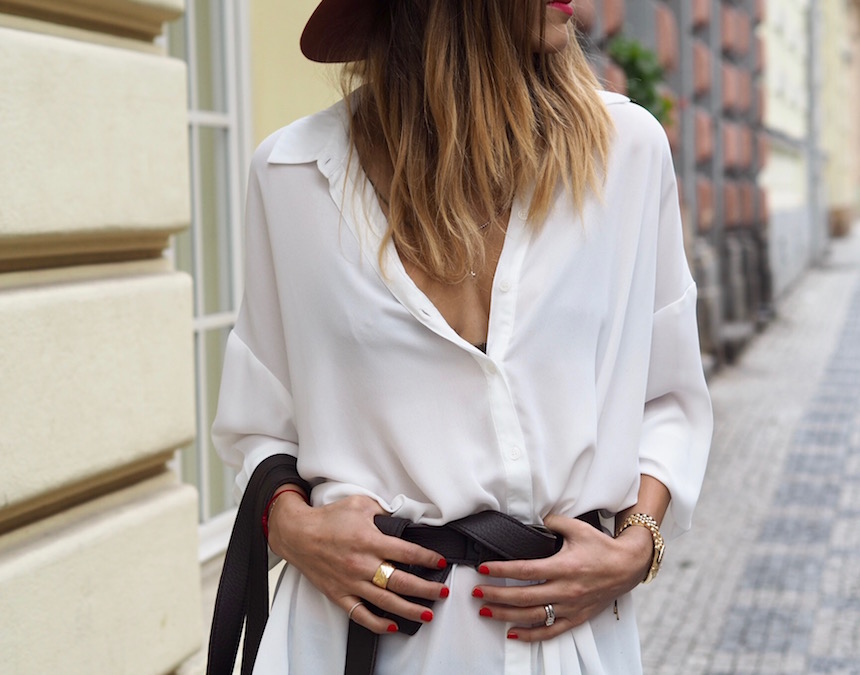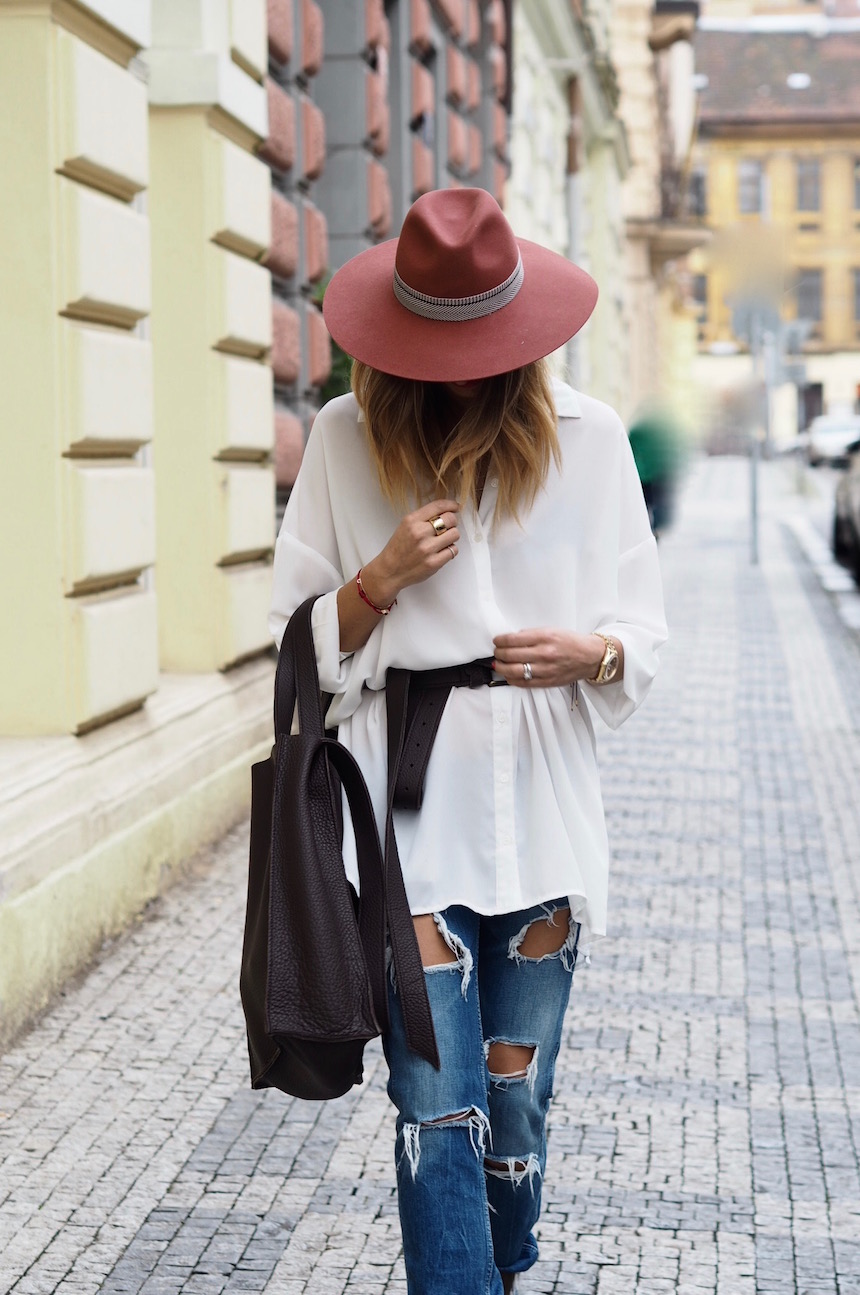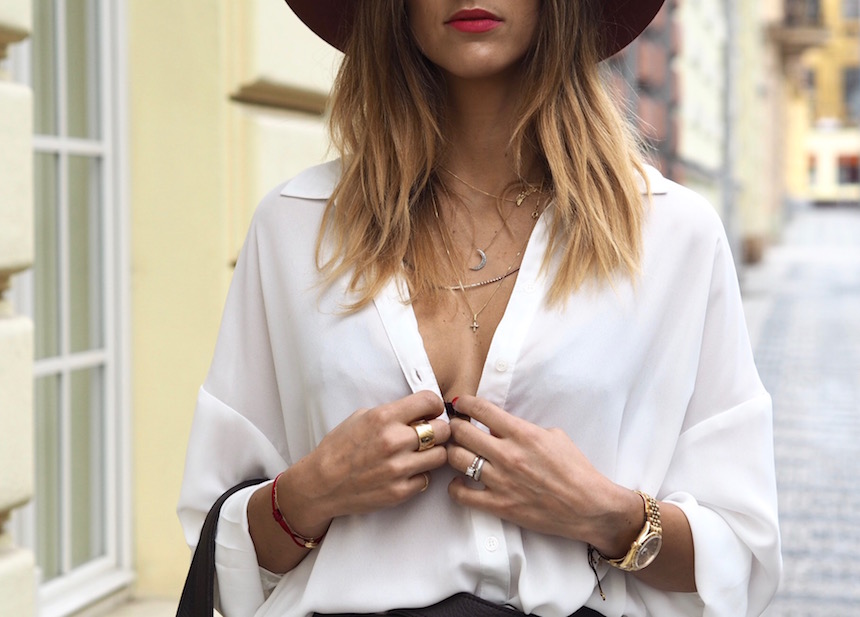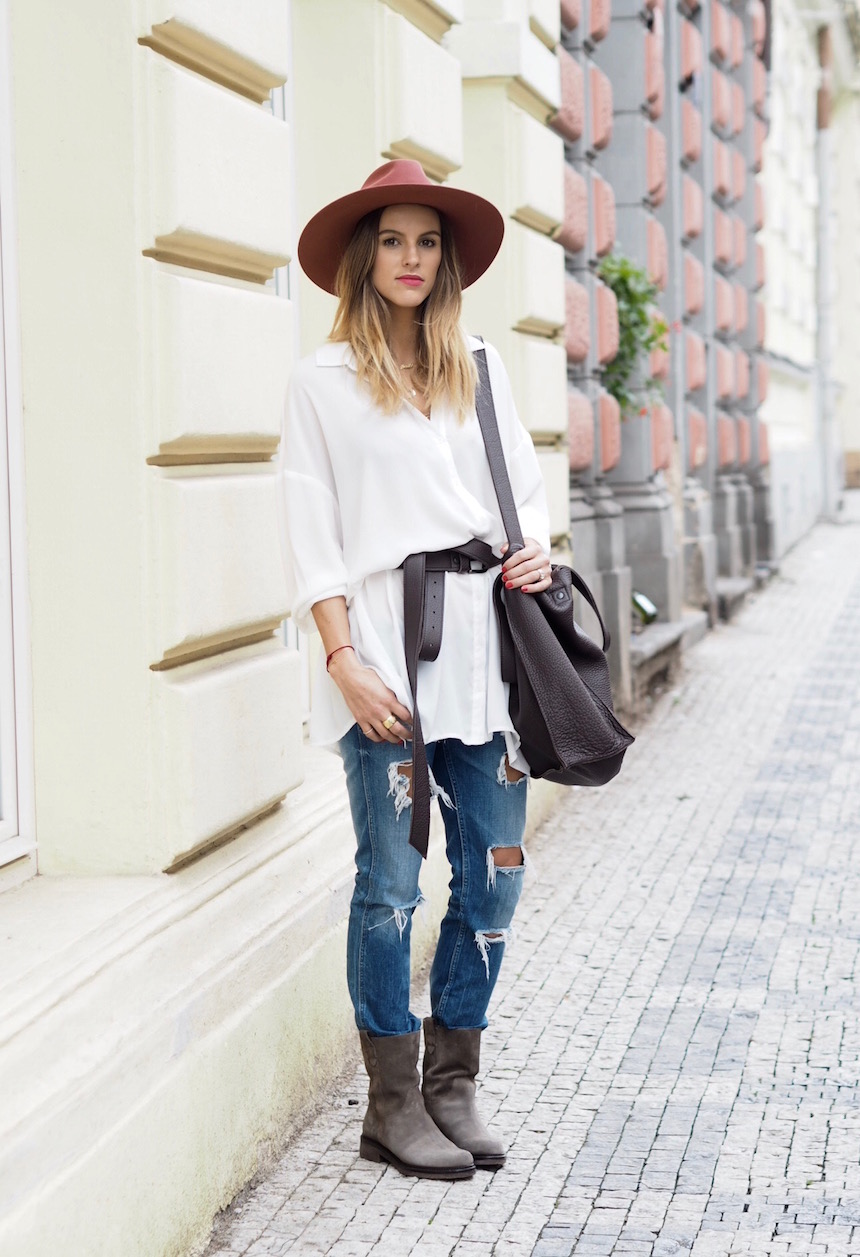 Tohle je zaručená klasika, kterou jsem vyšperkovala originálním kouskem v podobě dlouhého pásku a jak jinak kloboukem. Jinak by to byl celkem "nudný outfit" – bílá košile a roztrhané džíny….Moje nejoblíbenější boty na podzim a zimu / někdy i v létě :-) Biker Boots. Tak doufám, že se vám outfit libí a trochu jste se inspirovali.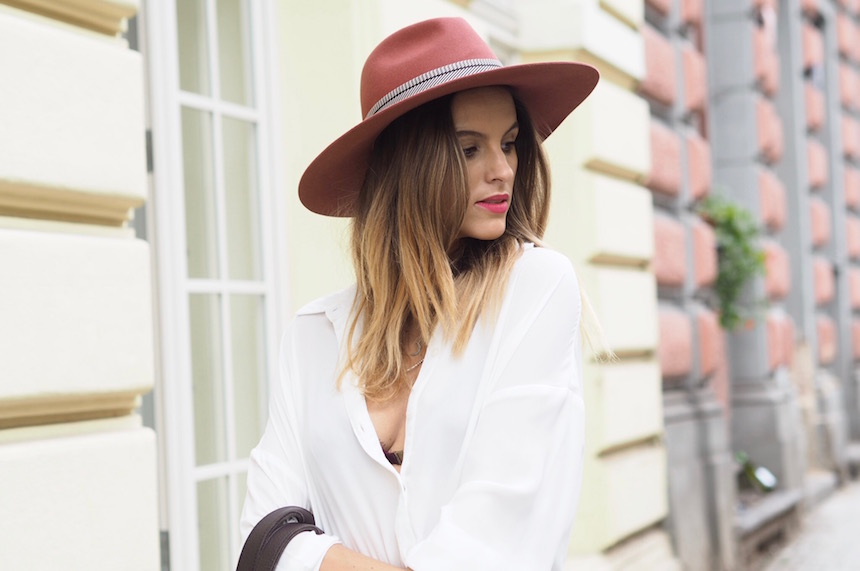 Photos by Brixinka
TOP: ASOS
JEANS: Pepe Jeans
SHOES: Beltissimo
HAT: TONAK
HANDBAG & BELT: LUKAS MACHACEK
PS.: zdá se mi to???? Nebo na fotkách vypadám dost unaveně???? :-). JOJO, byl to divoký víkend :-))))))). KISS Vaše Baruš
I WANT TO INSPIRE YOU BECAUSE YOU ARE INSPIRING ME
WITH LOVE