Už dlouho můj blog neviděl žádná písmenka, tedy ani žádné mé myšlenky…..Žiji teď tak strašně hektické období, že prostě není čas!!! O to víc se toho ale odehrává na Instagramu. Tím pádem ale blog poněkud zanedbávám, i když vůbec nechci. Blog je pořád moje srdcovka!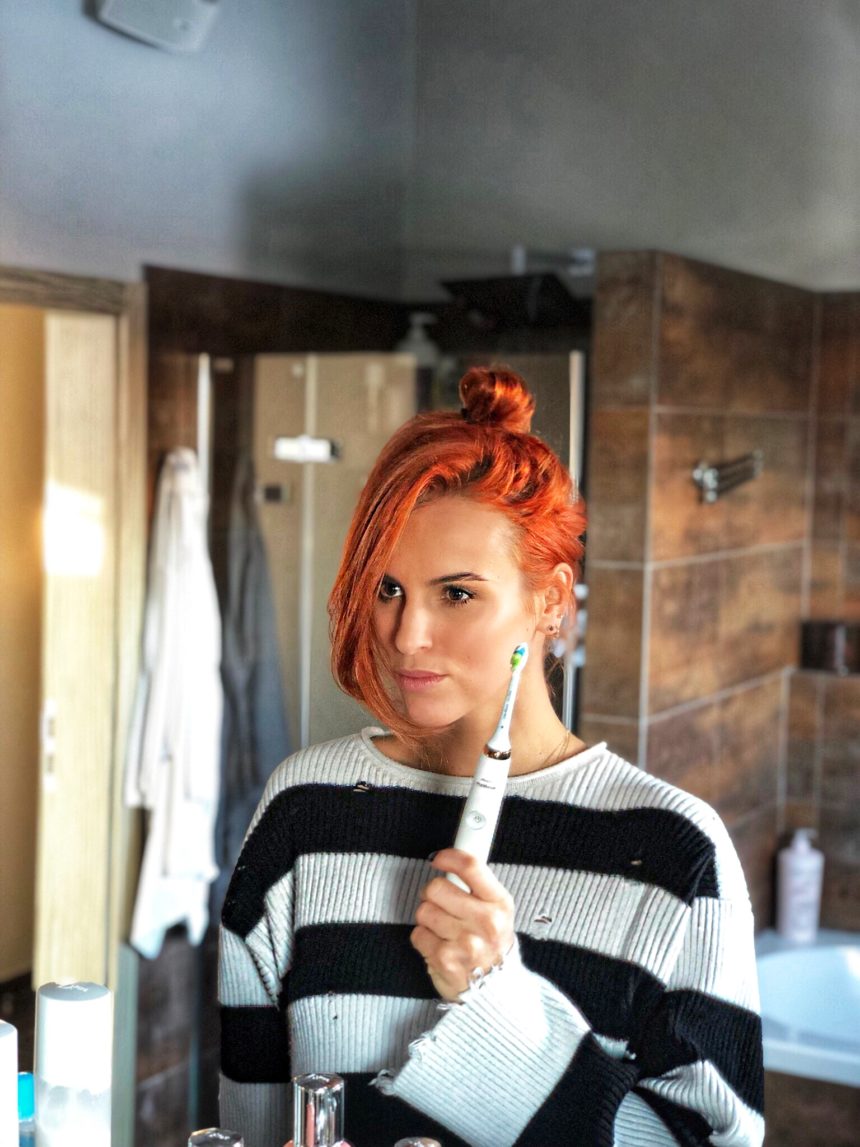 Za dobu mého působení na soc. sítích jsem dostala určitě nejvíc dotazů na moje vlasy …a také zuby
Dnešní článek bych chtěla věnovat – ve spolupráci s Philips právě jim.
Dlouho jsem si plánovala pořídit nějaký ten elektrický zubní kartáček a čirou náhodou ve chvíli, kdy jsem se rozhodovala jaký,  přišla nabídka na sonicare. Slyšela jen na něj ze všech stran samou chválu a kladné recenze… a světě div se…..musím i já víc jak souhlasit.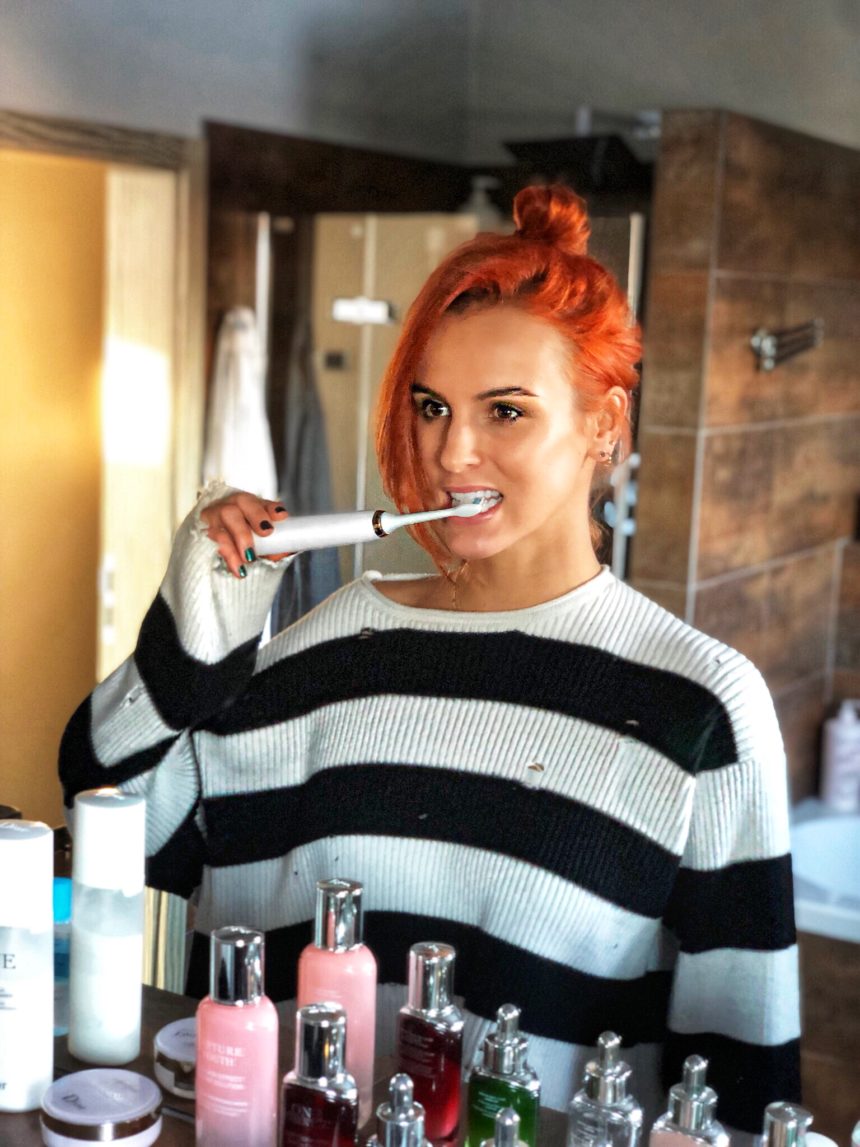 Zatím jej používám déle než  týden a jsem tak nadšená, že všechny mé ostatní kartáčky sedí smutně v koutě.
Zdá se, že je to jedna z nejlepších investic, co můžete udělat. Zuby jsou takřka nejdůležitější, nejviditelnější a nejnápadnější místo ve vašem obličeji a není radno je zanedbávat. Hezké – ale i ty nehezké –  zuby přitahují pozornost našeho okolí.
Tento kartáček je navíc i designová bomba a můžete ho mít v různých barvách. Lze jej koupit i pro děti, taktéž v partnerském balení a také si přikoupit různé další příslušné vychytávky.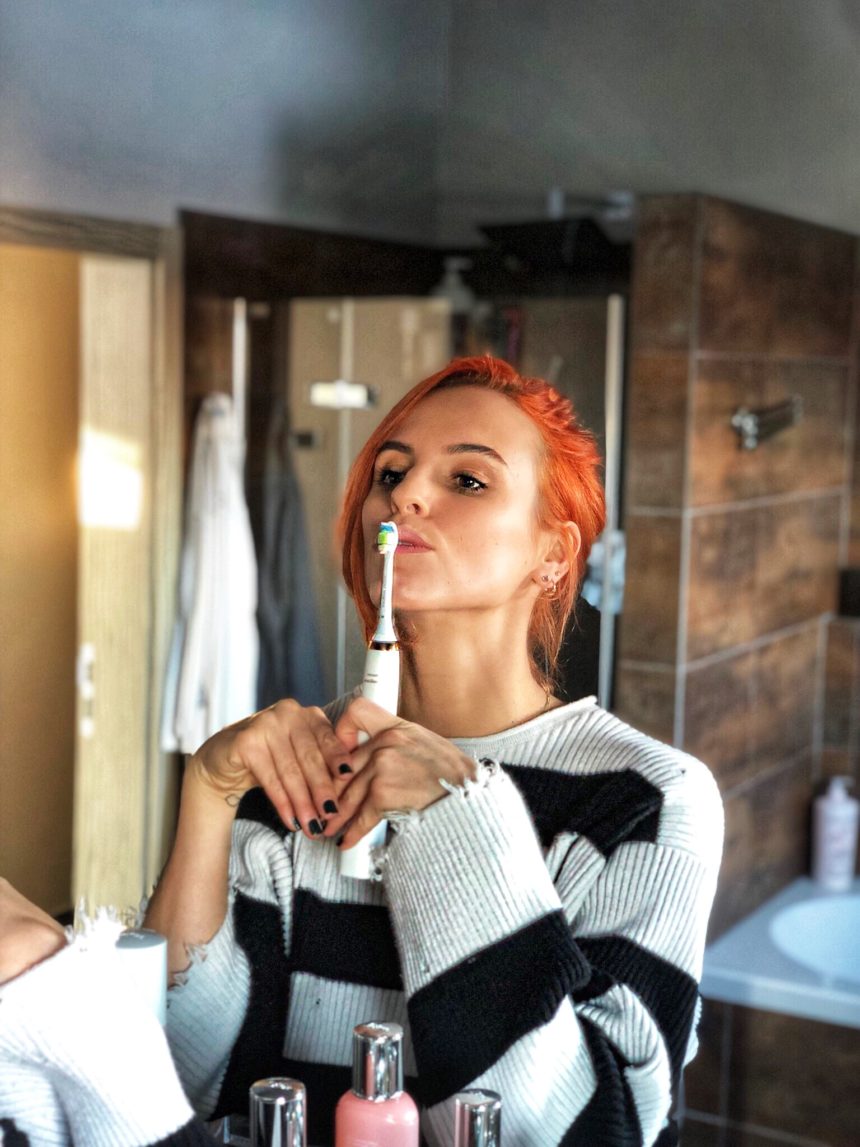 Mne například hodně zaujala jejich vychytaná nabíječka..! Však se sami podívejte zde, najdete tu všechno potřebné.
Mám pro vás super dáreček!    S kódem BARBORA –PHL dostanete na stránkách Philips 20% slevu na veškerý sortiment.
PS.: Jinak vám přeji krásný nový týden a plno energie. KISS Vaše Baruš
I WANT TO INSPIRE YOU BECAUSE YOU INSPIRE ME