Do Prahy jezdím hodně často. Prožila jsem tam kus života, mám tam svoje nejlepší přátele a nyní ještě čím dál víc práce. Proto ze svého domova a hnízda v Českých Budějovicích musím občas vyletět. A přiznávám, jsem docela ráda.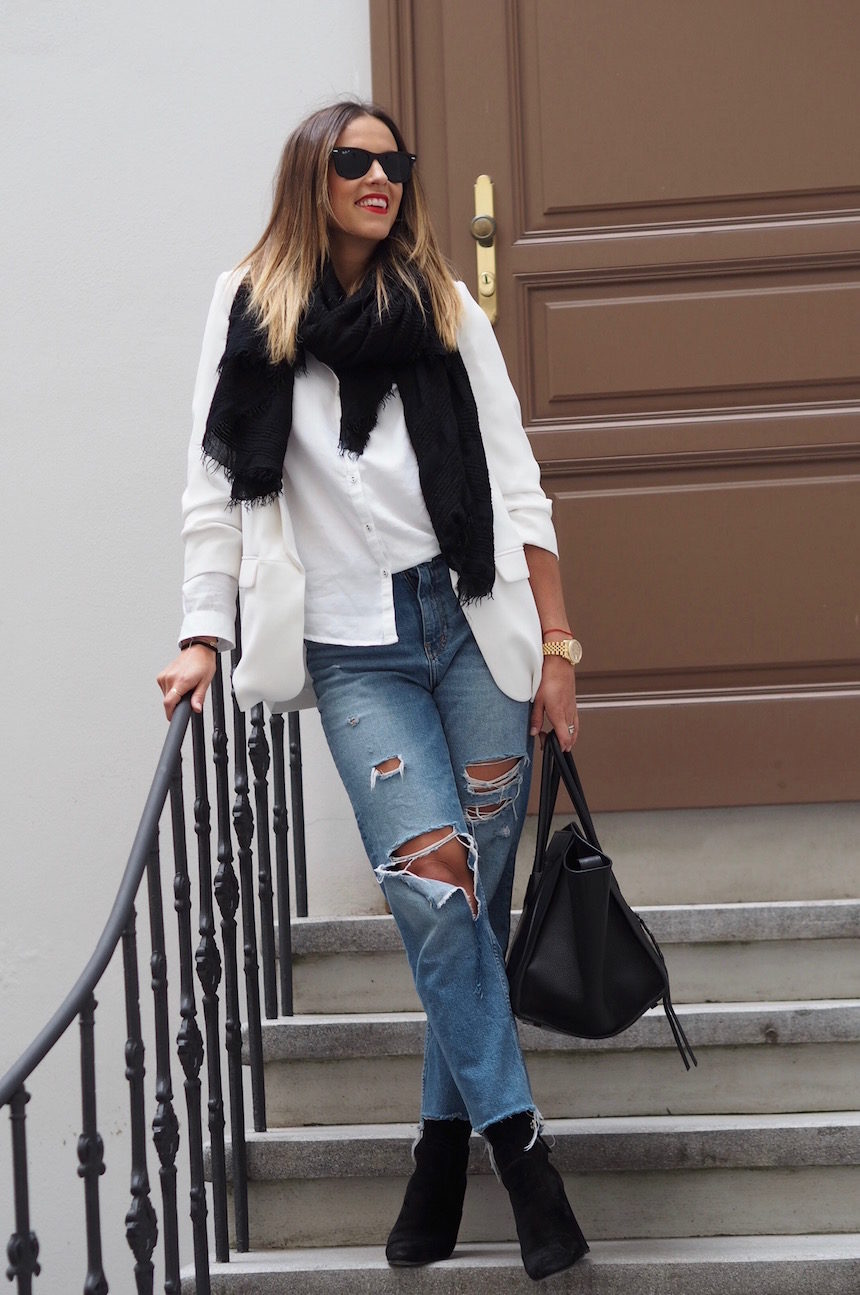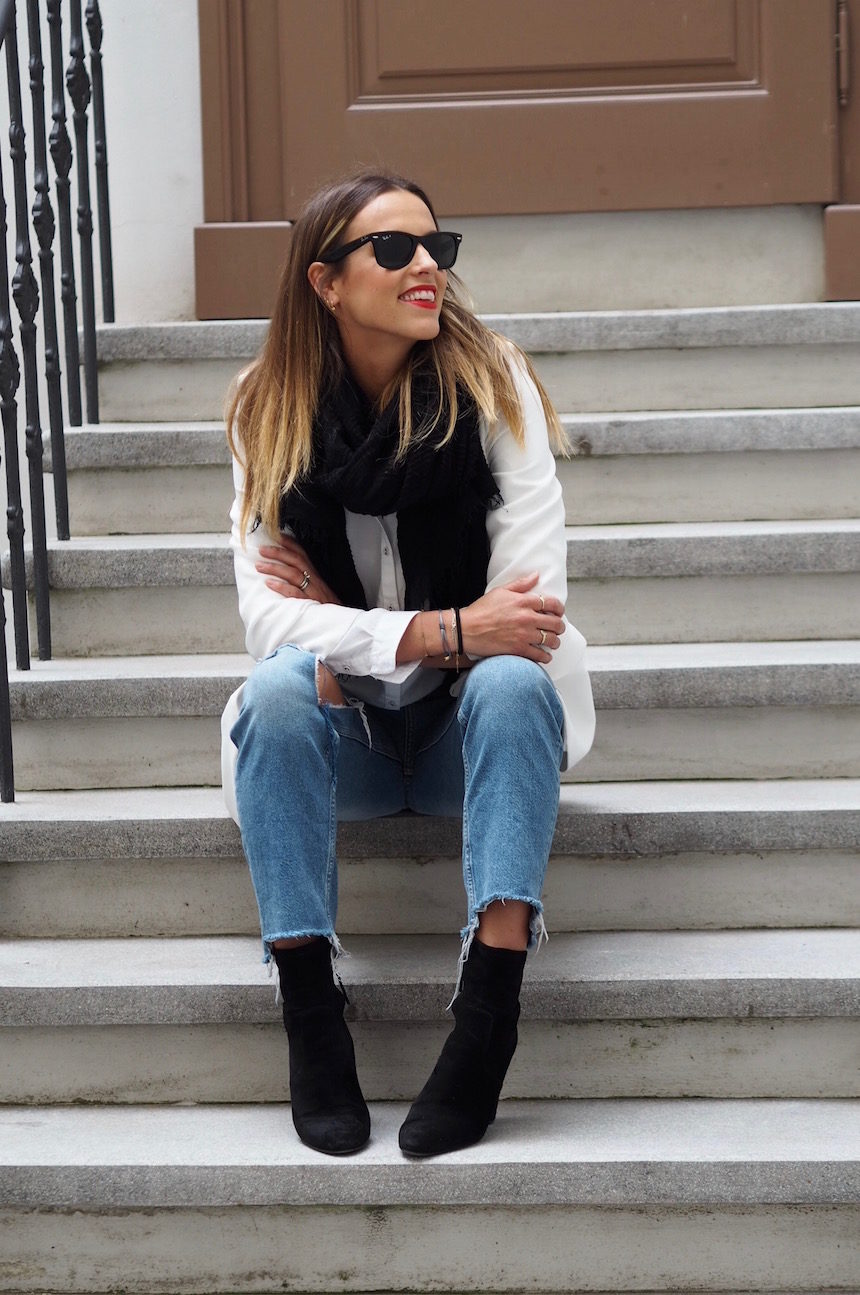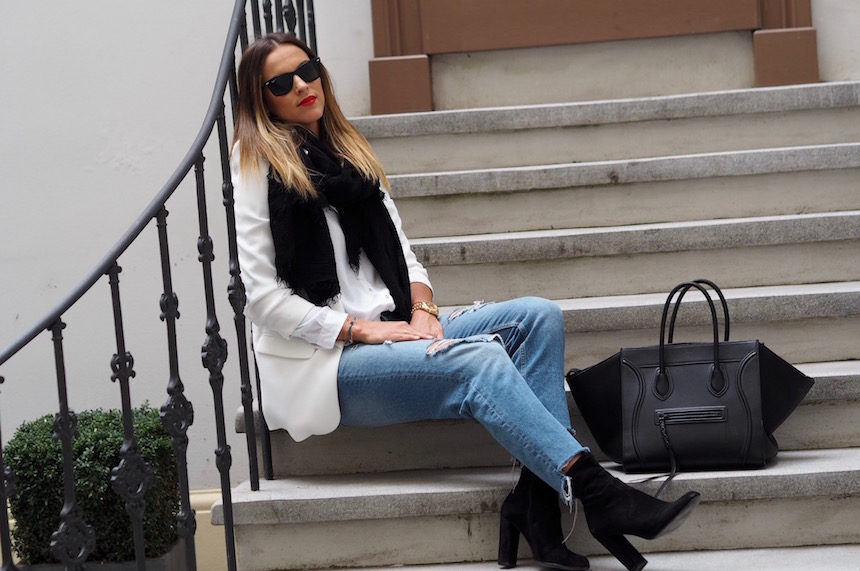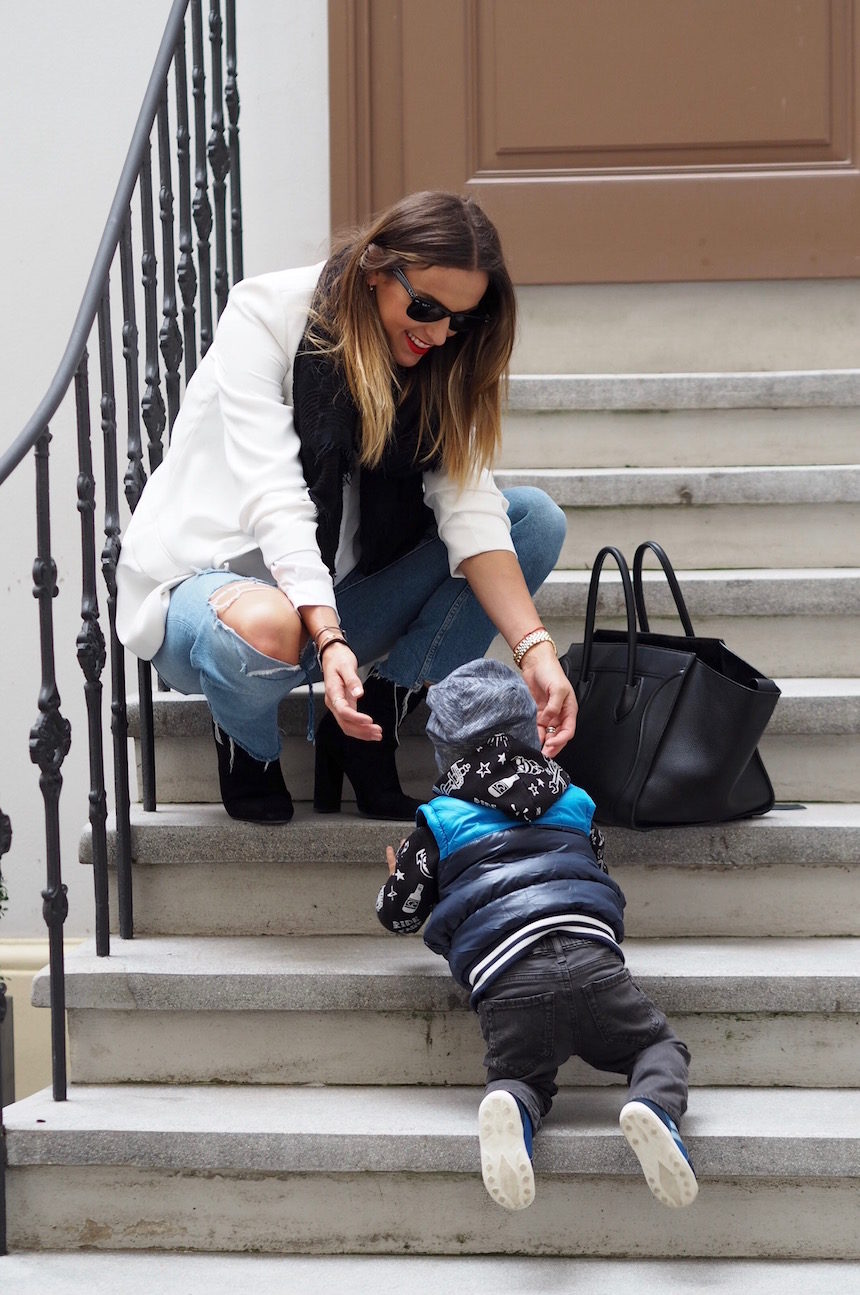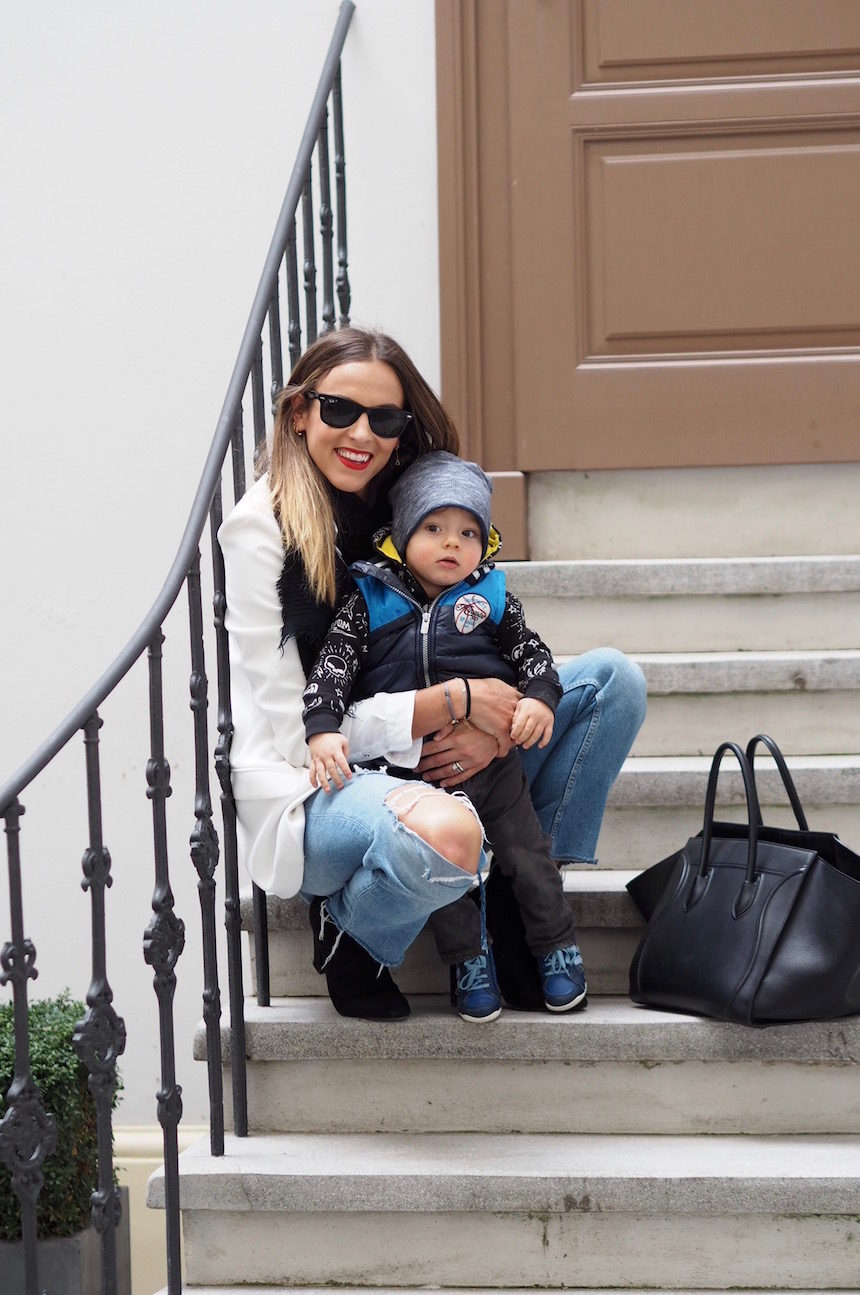 Doma trávím čas velmi stereotypně :-). Jsem s Kubíčkem, rodinou, vařím, peru, uklízím, chodím po procházkách. Píšu články, fotím produktové fotky, občas zajdu na oběd či večeři, ale většinu svého dne věnuji rodině a hodinovému cvičení ( v případě, že mi na to zbyde čas ). Tak se opravdově těším, že vyjedu do Prahy, že se obleču, namaluju…., že ze sebe prostě udělám člověka a vynesu nějaký ten svůj modýlek…:-)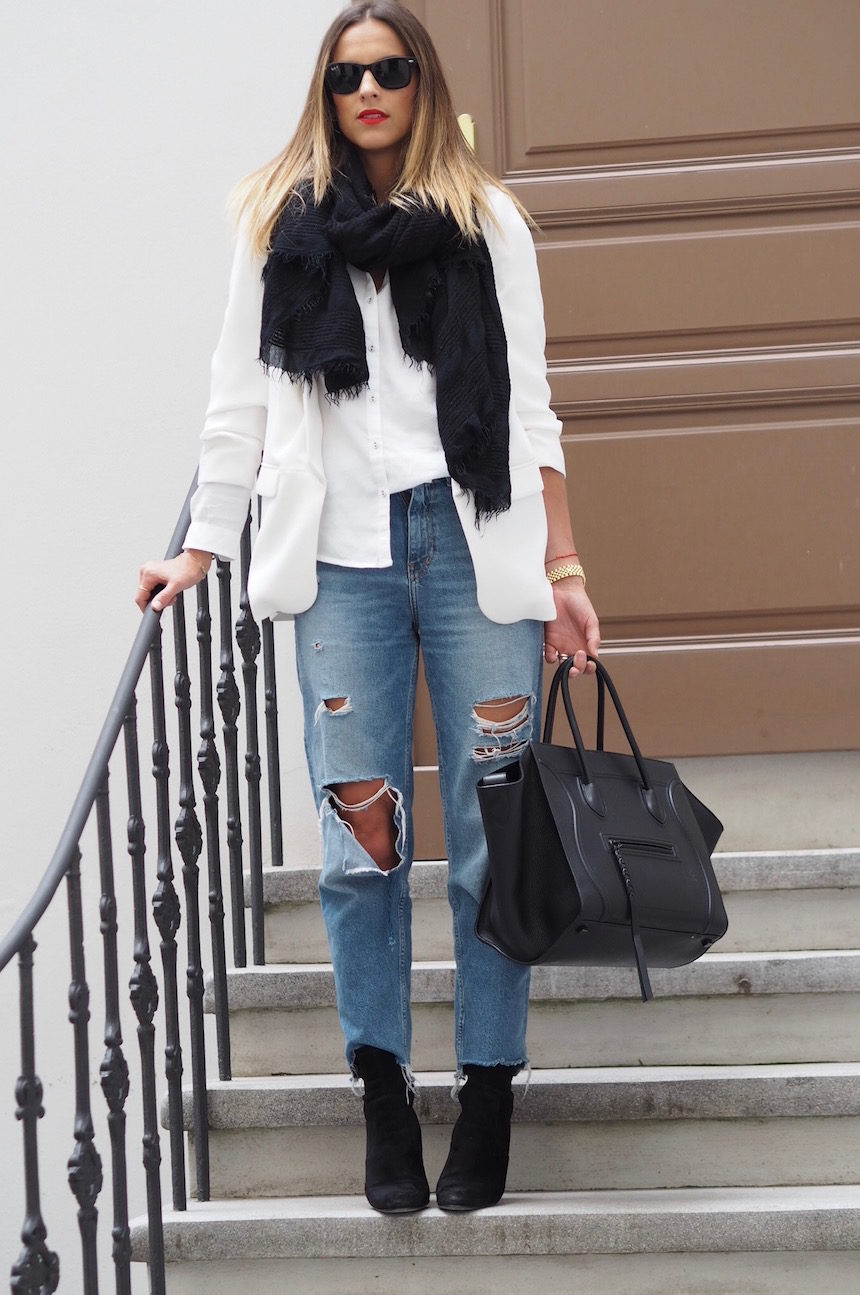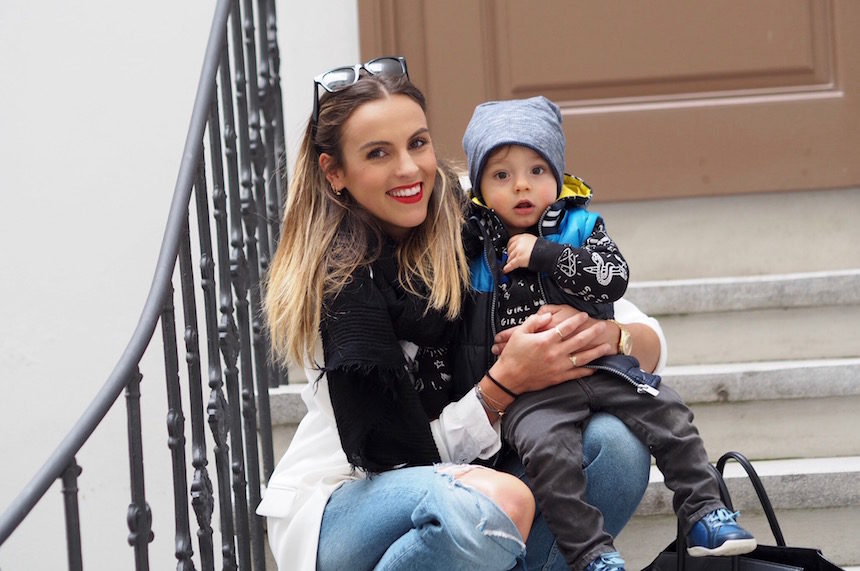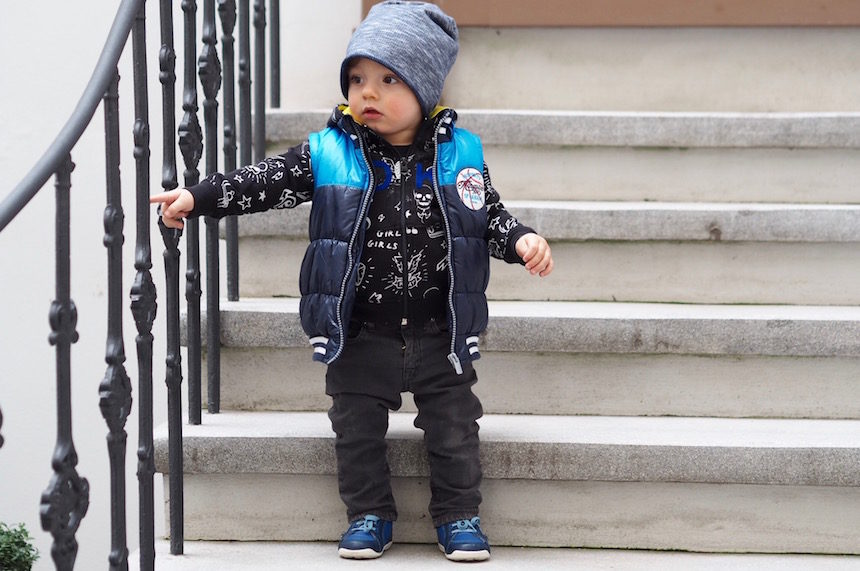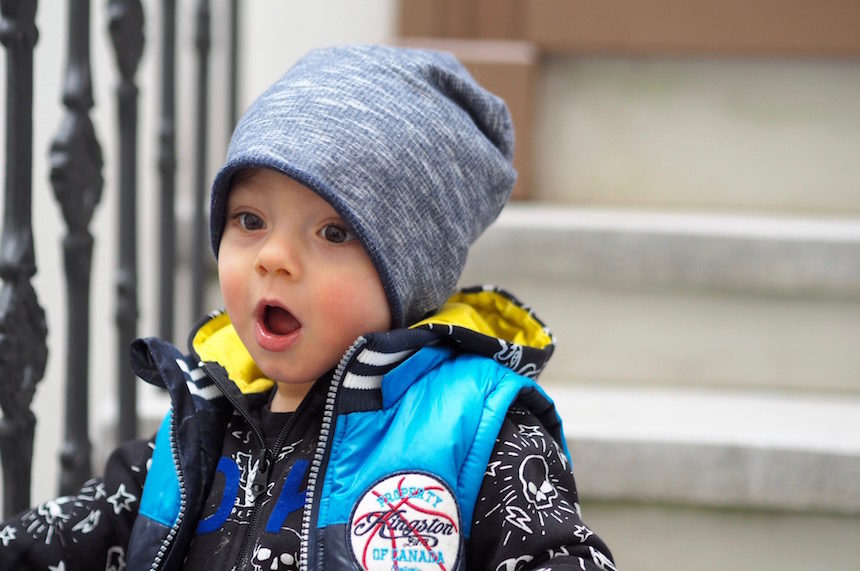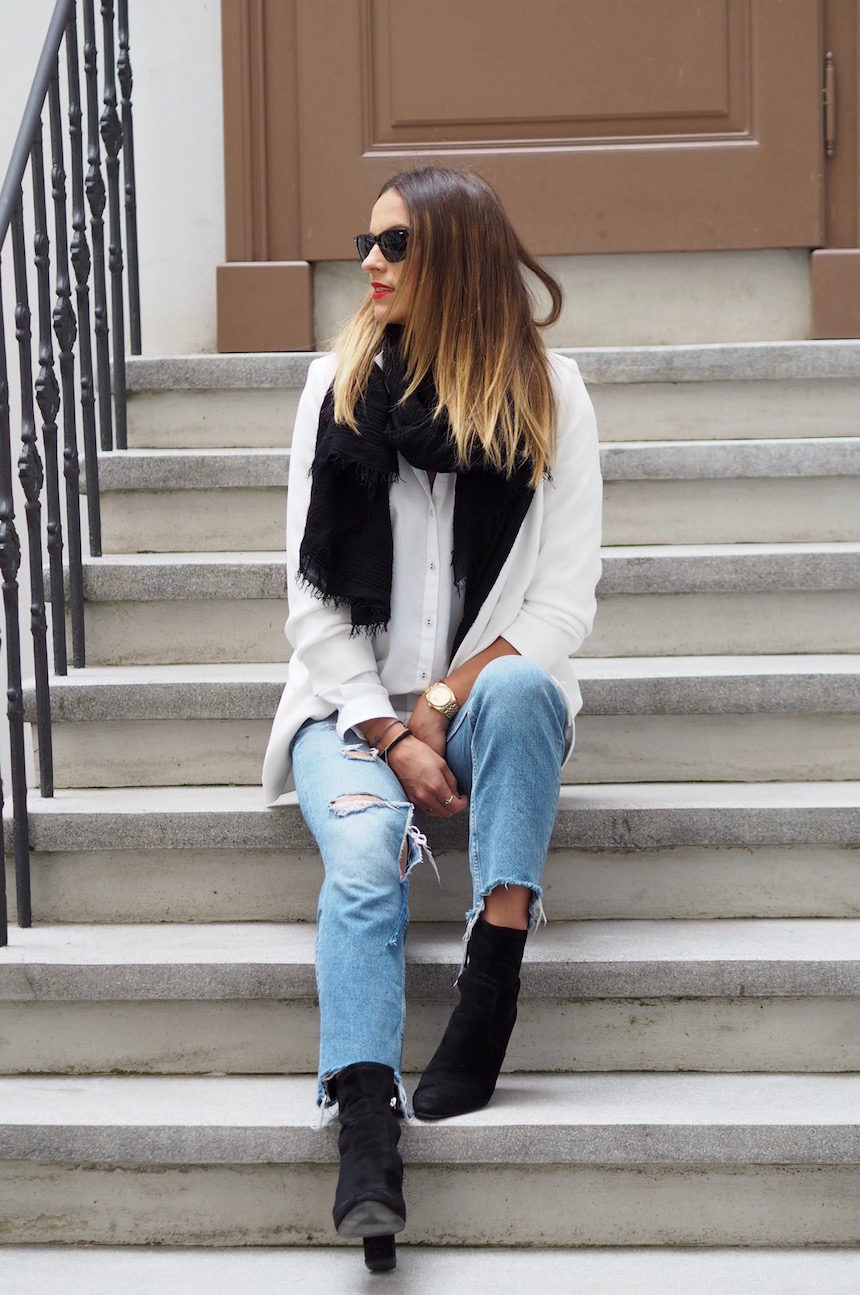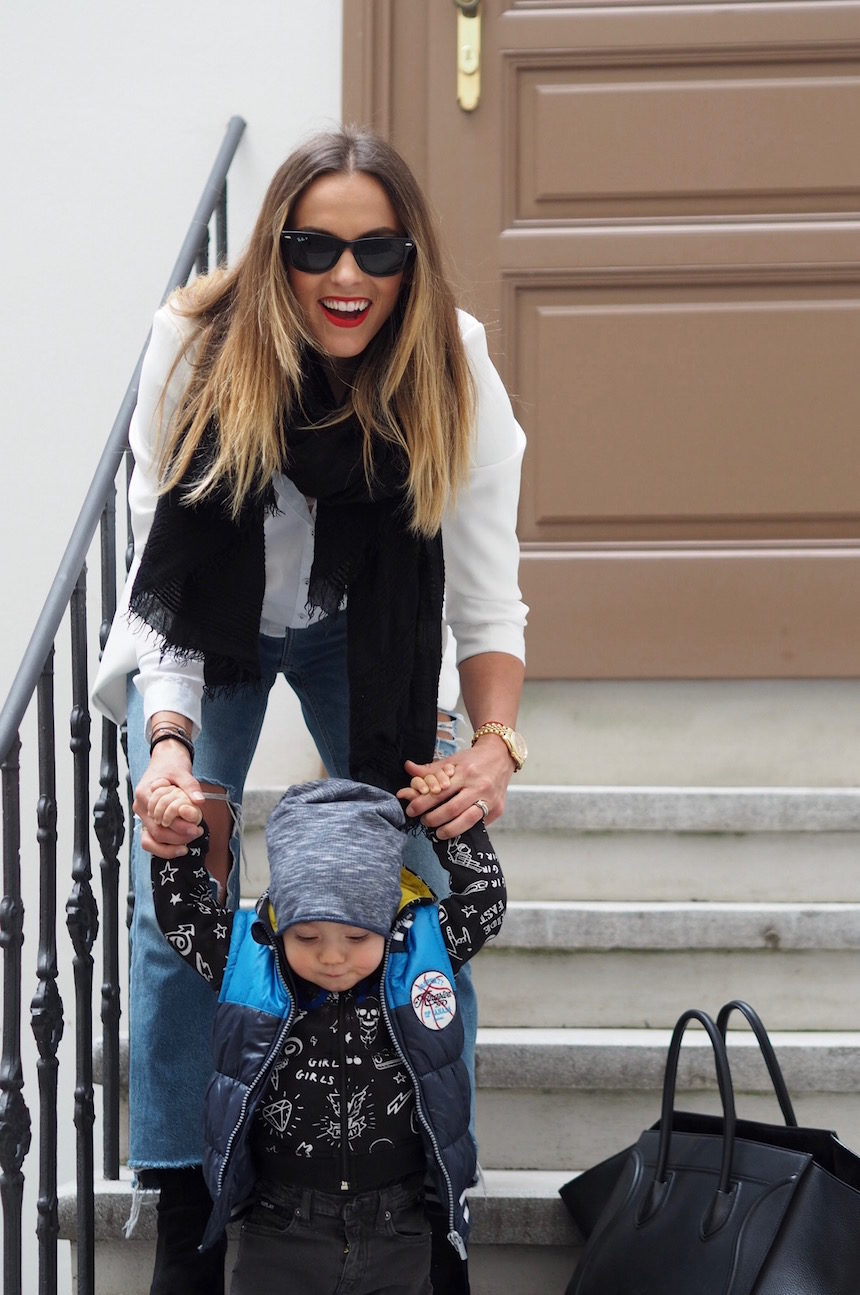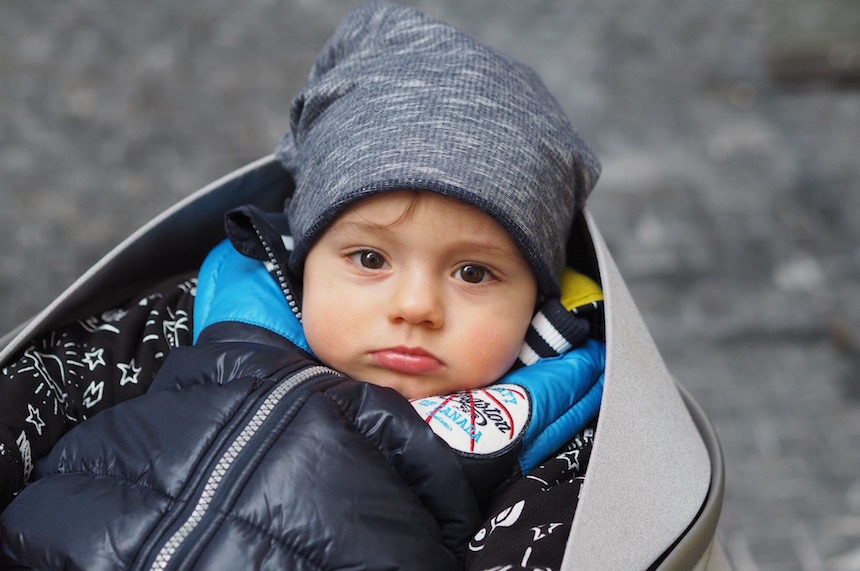 A teď jeden úžasný tip….Protože do Prahy jezdím opravdu vždy jen na jeden/dva dny, horko-těžko všechno stíhám. Když jsem tam s Kubíčkem, je to docela náročné. Pokud mám ale s sebou pomoc, jako teď mamku, je to fajn. Malý netráví čas jen chozením po Praze – objevili jsme kousek od bytu úžasné studio MINI HEROES, kam s Kubíčkem občas zajdeme. Je to super místo pro vyblbnutí a zároveň i pro rozvoj tělesných i duševních schopností prcků.. Kubíček si to tam zamiloval. Doporučuji !!! Ostatní info se dozvíte na jejich stránkách, podívejte se sami.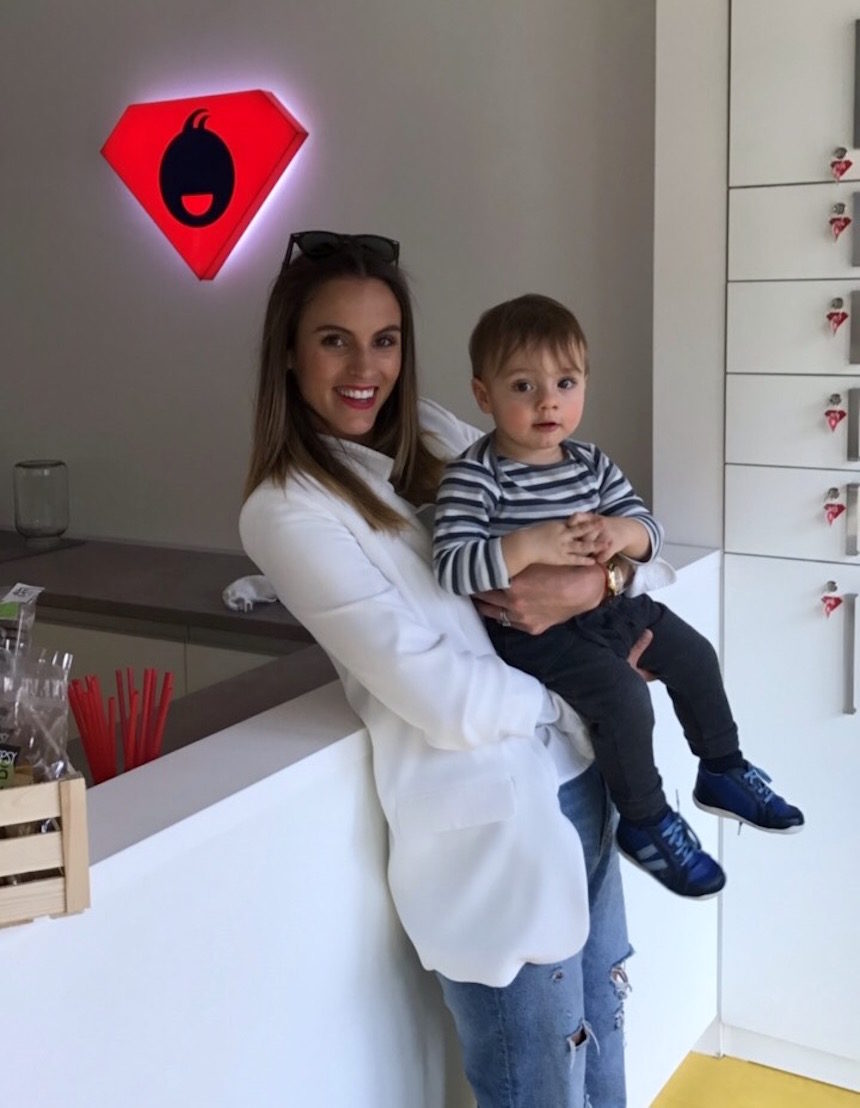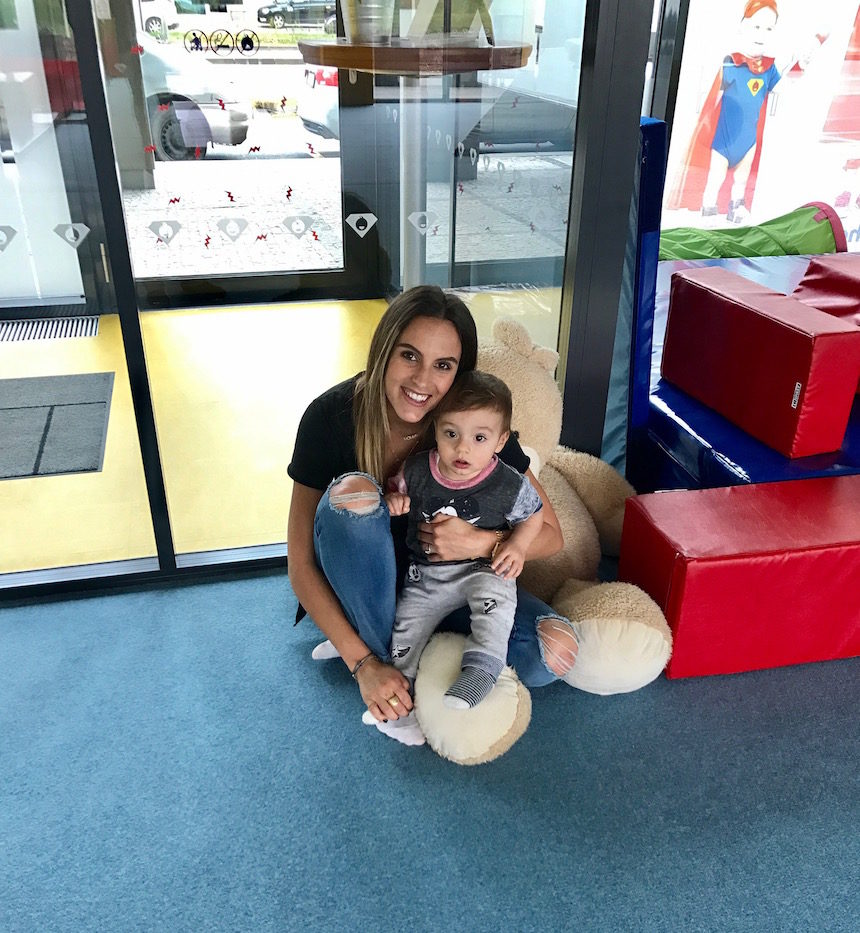 Ráda bych se dozvěděla, jak trávíte čas s malým MIMINKEM vy? Jaký je váš program?Jaké volíte aktivity?
BLAZER: ZARA
SHIRT: WRANGLER
JEANS: H&M
SHOES: STEVE MADDEN
SUNGLASSES: Ray Ban ( Na www.optique.cz  máte 15% SALE – kód – BKBlog )