Ahojky, tak konečně i místo četby, inspirace, outfitů a travel příspěvků i nějaké ty dary, slevy a možnosti něco vyhrát :-).
Mám pro vás historicky první SOUTĚŽ!!! JUPÍÍÍÍ
Nemůžu začínat s nikým jiným než s partnerem, který mě podporuje od samého začátku. Vložil ve mě velkou důvěru. Doufám, že se jim to vyplatilo :-). Velmi si vážím týmu SYMBOL za jejich půlroční spolupráci a tímto jim také patří velké díky.
Jak jistě víte, tak jsem milovníkem náramků, o kterých jste si již přečíst zde – co pro mě znamenají, jaké jsou moje nejoblíbenější a kde si je kupuji. Z velké části je to právě česká značka SYMBOL. Chtěli byste mít taky takové náramky, co vidíte na mých fotografiích. Dnes máte možnost…:-). Ted' dávejte pozor a pozorně čtěte, jaké jsou podmínky a co vše musíte udělat, abyste vyhráli. JE TO VELMI JEDNODUCHÉ!!!
 PRAVIDLA SOUTĚŽE:
 –  Správná odpovědět na zadanou otázku!!
–  První soutěžící vyhrává wrap náramek značky SYMBOL ( zde se podívejte konkrétně jaký, at' víte o co bojujete :-) ).
– Dalších pět vylosovaných vyhrává 10% slevu na veškerý sortiment značky SYMBOL.
– Výsledky budou losovány náhodně a budou vyhlášeny v přímém přenosu formou videa na mém blogu dne 13.12.2014.
– Výherci po vyhlášení obdrží emailem instrukce, jaké budou další postupy pro obdržení výher. 
OTÁZKA ZNÍ: 
JAKOU MODNÍ ZNAČKOU JSOU INSPIROVÁNY NÁRAMKY, NÁHRDELNÍKY ZNAČKY SYMBOL?
ODPOVĚDI ZASÍLEJTE NA EMAIL: bkblog@bkblog.cz ( K ODPOVĚDI PŘIPIŠTE CELÉ JMÉNO A ADRESU BYDLIŠTĚ )
PS: Jsem velmi nadšená z mojí první soutěže. Je to super pocit. Držím palce. Těšíme se na vaše odpovědi tým Symbol a moje maličkost. KISS Vaše Baruš
I want to inspire you because you are inspiring me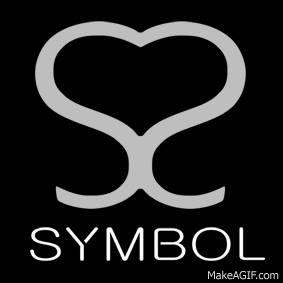 WITH LOVE